OAKLAND
Alameda County • California Local
Oakland incorporated • May 4, 1852
An act to incorporate the city was passed on May 4, 1852, and re-incorporated as the City of Oakland was approved on March 25, 1854. For a long time before the city there was a large oak forest that originally covered the area (land), thus the name, Oakland.
Kamala Harris was born in Oakland on October 20, 1964. Harris, a domocrat, is the first female vice president and the highest-ranking female official in U.S. history, as well as the first African American and first Asian American vice president.
Harris graduated from Howard University and the University of California, Hastings College of the Law. She began her career in the Alameda County District Attorney's Office.
She was elected Attorney General of California in 2010 and re-elected in 2014. Harris served as the junior United States senator from California from 2017 to 2021. Harris became vice president upon being inaugurated on January 20, 2021 alongside President Joe Biden.
On July 13, 2013, after Black teenager, Trayvon Benjamin Martin (February 5, 1995 – February 26, 2012) was killed by George Zimmerman (who was acquitted) on February 26, 2012, Alicia Garza posted a message on Facebook after she felt "a deep sense of grief", she said.
The post contained the phrase "Black lives matter". This phrase became a worldwide rallying cry and movement. Patrice Cullors read her post and replied with the first instance of hashtag #BlackLivesMatter. They were soon joined by fellow activist Opal Tometi in creating a global community of racial justice activists.
Oakland has consistently ranked as one of the most ethnically diverse major cities in the country. A 2019 analysis by WalletHub showed that Oakland was the most ethnoracially diverse city in the United States.
Looking to the future with confidence, the City of Oakland encourages its students and residents to become inventors and creators of startups in retail, music, beauty, healthcare, legal, media services, information technology (IT), restaurants, makeup, online sales, education technology, and government to help Oakland's local business community to grow.
ALMA UP!
Branding. Entrepreneurs. Startups.
Customized For Business!
ALPHABET INTERNATIONAL
Online – Mobile – Security – Tech
Real. Targeted. Local. Ads.
ALPHABET RESOURCES
Online – Mobile – Security – Tech
Real. Targeted. Ads.
SHOP LOCAL
Online – Mobile – Security – Tech
Real. Targeted. Ads.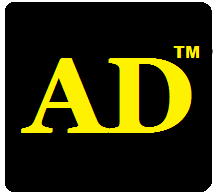 Online – Mobile – Security – Tech
Real. Targeted. Ads.
---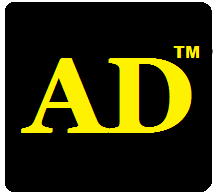 Local Ads For Any Business!


ALPHABET MOBILE ADS
AlphabetLocal.com – #AlphabetLocal