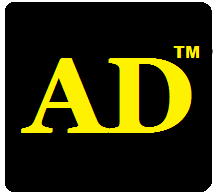 Alphabet Local Gold!
Building Local and Global Brands!
Why Everyone Should Have
A Part-Time Home Based Business!
In the world today it is not wise to rely on your employer or the government for a comfortable retirement.
Although the stock market average returns have historically been positive, it is not guaranteed to continue to be a "safe" place for your retirement savings.
What you can do now to have a comfortable retirement is to start a part-time business that generates a residual income. So that when it is time to retire, you can rely on the income of your businesses rather than the stock market.
Residual income is income that continues to be generated after an initial effort has been made.
For example, if you write a best-selling book, or record a hit song, you would receive royalty checks for each copy of your work sold in the future. Even though it may have taken you a couple of months to write the book, you will continue to get checks for years to come, every time your book is sold.
But not everyone has the writing or creativity talent to write a best-selling book or record a hit song.
Everyone though has enough skills to recommend quality products or services. And that's why I suggest everyone should get involved in a part-time MLM business.
Recommending products is something you probably do already but just do not know it.
If the MLM company you get involved with provides excellent products or services, you can recommend their offerings and make a sale once and get paid on it residually for years to come. Just like if you wrote a best-selling novel!
What makes the MLM business model even better is when your customers begin to recommend the product or services to others, your income can double and triple without much new work from you.
The hardest part is making the initial sale but if the company you are involved with has a good marketing and training system in place, it makes your job easier.
There are various MLM business opportunities and many different products that you can offer. The list includes nutritional products, cosmetics, toys, motivational training, books, house ware, home cleaners and clothes.
You can use a search engine to find MLM business opportunities or you can go to a site AlpLocal.com to get information on MLM businesses from independent distributors.
Note: To be successful, MLM business opportunities still take work. You will have to set aside time to run the business like any professional business person. And set some short-term and long-term goals along with a marketing plan to make those goals realistic.
Lets say you got started in a MLM business and there was a required monthly product purchase of $200. In a worst case scenario, you did not make anything during your first year with the company and during the second year you averaged $1,000 a month.
So you paid $4,800 ($200 x 24 months) for your business expenses and made only $12,000 ($1,000 x 12 months) giving you a profit of $7,200 after 2 years.
If you were to invest $4,800 into the stock market and average an excellent 20% return, you would have about $5,800 after 2 years. So as you can see this worst case MLM scenario beats out a best case stock market scenario.
If you are to get involved with a MLM business on a part-time basis (10-15 hours a week), consistently make product sales and find and train 2 to 4 new associates every month, in most MLM companies you will be making a five figure monthly salary within 2 years.
This … for most people would be a very comfortable retirement income!
For more information on starting your own business … contact us!
Why everyone should have a part-time business becomes apparent once one sees the value and the easy steps needed to get started.
Please feel free to read more on this subject by visiting our

resource section

.
Please let us know if this information was helpful. We always enjoy getting emails pertaining to our articles. Your

feedback

is important to us.
Questions? Alphabet Local Media is here to help. Contact us … Alphabet Support Team for all your home-based business solutions.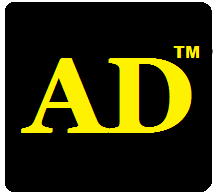 AlphabetLocal.com