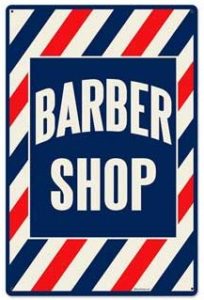 Local Barber Shop … serving our local cities and surrounding communities … performing Five Star Barber Services. You are a very important person … don't leave your services to the unqualified … professionals are available to serve you.
We provide independent barber services to our local communities. Our barber services includes:

PROFESSIONAL SERVICES
All Types of Haircuts
Men and Boys
Women and Girls
Seniors
ON LOCATION SERVICES
Homes
Offices
Hospitals
Assisted Care Facilities
Mobile Locations
and many more
MAKE APPOINTMENTS



Find Your Favorite
FIVE STAR BARBER SHOP
On Mobile … Fast!

---
AlpLocal.com