Top's Tree Removal Services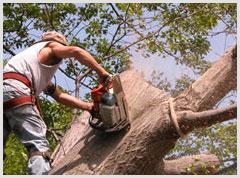 Tree Removal and Pruning Services
Top's Tree Removal Services is a full service tree removal company. We service all types of tree removal and clearing throughout the greater metro area. We are able to remove trees from any type of situation. Our servicemen are highly trained and able to solve your tree service problems quickly and efficiently.
We solve a variety of tree related problems. We can help with a wide variety of tree services and sizes including stump grinding. We also can solve your tree planting problems in the county and surrounding areas.
Storm related tree problems are solved with TOP's Post Storm Clean Up Program. This program provides quick and on-time service immediately after a storm.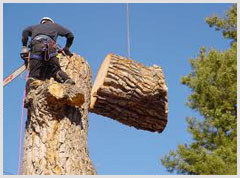 We deliver friendly and reliable tree removal service and our staff is professional and knowledgeable about all aspects of tree servicing and removal. We look forward to offering you the very best tree service at competitive prices, including:
TREE REMOVAL

TREE MOVING

PRUNING

CONSULTING

SOIL AERATION

STUMP GRINDING

BUCKET TRUCK & CRANE

HOME SITE PLANNING

TREE PLANTING

ORGANIC STIMULATION

ROOT STIMULATION

DEEP ROOT FERTILIZATION

DISEASE CONTROL

INSECT CONTROL

BRACING AND CABLING

EMERGENCY SERVICE

STORM SERVICE
We service the entire county and surrounding areas. At TOP's, we stay on TOP of tree removal and after storm debris removal. Give us a call at (555) 789-9988 today!
---
Find Your Favorite
FIVE STAR TREE REMOVAL
On Mobile … Fast!

---


This Premium

Space

Now Available
ShopLocal.win