NATIONAL LANDING
Commonwealth of Virginia
Arlington, Virginia
National Landing is an area in Northern Virginia including parts of Crystal City, Pentagon City neighborhoods in Arlington County and part of the city of Alexandria called Potomac Yard. This urban community, National Landing, is located less than 3 miles from downtown Washington D.C. and is often call NaLa for short.
While National Landing is not a city, it is certainly on the map as part of Arlington. It's simply an umbrella term that describes three existing neighborhoods.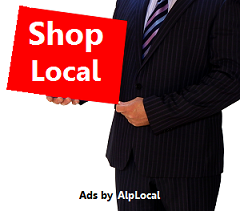 By branding this area National Landing, local businesses can now find a unique "home market" so they can be easily found. NaLa, like SoHo in Manhattan, will have a unique brand and be easily remembered by the local, national and international community.
As early as 2014, National Landing was in progress. Developers wanted to create a local branded urban community near Ronald Reagan Washington National Airport. The concept has become a reality, National Landing.
Today, National Landing is part of a master plan to bring Amazon.com, Inc.'s HQ2 headquarters project to the area as well as other projects both public and private.
After the worst pandemic in world history, local businesses will benefit from this new National Landing project. Let AlphabetLocal.com help grow your National Landing … Crystal City, Pentagon City and Potomac Yard local businesses.
National Landing Local Ads
Arlington, Virginia
Arlington Local • National Landing Local
Go NaLa!
---
Find Your Favorite
FIVE STAR LOCAL NALA BUSINESS
On Mobile … Fast!

---
Local Ads For Any Business!


AlphabetLocal.com
Go NaLa!