ALACHUA COUNTY
Alachua Local • Florida Local
Home of the University of Florida
Founded on February 29, 1824
Alachua County is the childhood home of Johnny Brown, the first African American hired to work as a stock clerk in an upscale grocery store chain based in Lakeland, Florida in 1966. He was selected from a large pool of student applicants to interview for the position at the age of 16. He had the qualities that would be needed to navigate the level of challenges he would face as the first African American employee to work in public.
The store manager carried him to the annual meeting of store managers and headquarters staff, where he learned that he was the very first African American to "integrate the company's workforce" in public not as a janitor but as a stock clerk. There he learned of his hiring milestone when an announcement was made to the audience. The company president and attendees inspired him to be an achiever and to breakthrough barriers.
He was born in Alachua County, Florida into a family where many were Rosewood Massacre survivors in 1923. He was again inspired by the courage of previous generations of survivors. He was taught to be unselfish in giving back, and making a difference. He was also taught to work hard to help others in the community. He accepted that challenge, not for wealth and riches, but to inspire others to become achievers.
He went on to become an entrepreneur and later a self-taught "mobile-only" mobile app developer. By age 65, he was the first African American to write code for and create, from beginning to operational success, more than 1,000 "mobile-only" training applications (not websites) as an education program to aid the next generation of successful internet entrepreneurs and online professionals.
At the age of 70 he became the first African American senior citizen to create the largest global "mobile only" all mobile, one of a kind, expandable mobile app program (not websites) for local business owners to connect with global customers.
He also created a not-for-profit study course for disable veterans in the creation of websites and mobile applications. In addition to this, he designed an operational business course to launch an offline or online business.
Along the way in setting this record breaking achievement he knew he would have to endure every effort by opponents who would set in place barriers in an effort to prevent him from succeeding and reaching his life-long goal.
By the age of 68, he had spent over 5 years (unpaid and at personal expense) in classes studying coding to learn how to create "mobile-only" programs designed exclusively for mobile devices.
By January 2022, despite many setbacks created by opponents, he had devoted over 5,000 research and development (R&D) unpaid class hours and over 51,627 unpaid hands-on hours working on this platform over more than a 12 year period. From the beginning he knew it would not be easy but he was determined to bring this program to fulfillment. With the support of family and friends, he has succeeded.
As a retired senior citizen, who chose to give back, with the goal of making an economic difference in local communities. He encourages others to find their passion, not to focus on what you can get but to be selfless and then everything you want will come. Always focus on the people you want to help and you will become successful. There is always more happiness in giving than in receiving.
ALMA UP!
Branding. Entrepreneurs. Startups.
Customized For Business!
ALPHABET INTERNATIONAL
Online – Mobile – Security – Tech
Real. Targeted. Local. Ads.
ALPHABET RESOURCES
Online – Mobile – Security – Tech
Real. Targeted. Ads.
SHOP LOCAL
Online – Mobile – Security – Tech
Real. Targeted. Ads.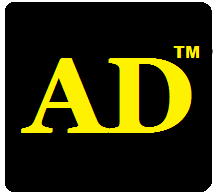 Online – Mobile – Security – Tech
Real. Targeted. Ads.
---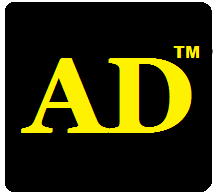 Local Ads For Any Business!


ALPHABET MOBILE ADS
AlphabetLocal.com – #AlphabetLocal