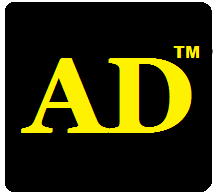 THE ALP TEAM
Supporting Entrepreneurs and Startups
We're Here To Help!
What is The Alp Team (AlpTeam.com) and how can we help?
The ALP Team is an "army of volunteers" made up of moms, dads, brothers, sisters, community leaders, ministers, nurses, doctors, neighbors and many more who have come to understand the value of everyone of our local communities and the need for community service volunteers.
Community Services
Alp Team Is On A Mission
Our mission is to help our local business owners grow their business as a part of the global economy. We are at a major crossroad in the fight for economic freedom from a tidal wave of policy-based obstacles and it requires an "all hands on deck" approach.
The Alp Team (AlpTeam.com) is here to help bridge the gap between the digital divide and universal digital education. We're ready to deploy wherever and whenever needed to help those wanting and needing help to overcome the expanding lagging economic environment.
With the slow decline of local business growth and the number of store closing rising in most states, we want more to join us.
Therefore, from time to time we will have community meetings for more volunteers to receive technology training from Alp Team volunteers. You're encouraged to attend and bring others with you so this effort will have more in the "fight" for local business expansion. Come learn from Pro Team Specialists.
The following are some very specific ways you can benefit by being a part of Alp Team Volunteers.
TECHNOLOGY TRAINING
• Alphabet Tech Classes

• Business Education Online

• On-Location Training

• Product and Service Sales

• CRM Sales Training

• Business Building Tools

• Eliminating Time Wasters

• Selling/Marketing Yourself

• Local Business Community

• Support Local ALP Team

• Join "The Team" Today!
Alp Team!
AlphabetLocal.com

---

Become a ALP Team Sponsor!
Secure a Sponsor Ad Today!