ALEXANDRIA
Rapides Parish Seat • Louisiana Local
Incorporated on January 16, 1817
Alexandria was incorporated as a town in 1818 and received a city charter in 1832. Annual Alexandria Mardi Gras events are organized by the Alexandria Mardi Gras Association (AMGA).
Alexandria recognizes Mardi Gras as an official holiday. The annual Mardi Gras Krewes Parade is held on the Sunday before Mardi Gras. It is featured as a family-oriented event, and parade goers can enjoy over 20 New Orleans style floats, high school and college marching bands.
These annual festivities includes appearances by local celebrities. In addition to the main Sunday parade, the College Cheerleaders & Classic Cars Parade, which was established in 2008, takes place downtown on the Friday before Mardi Gras.
The annual Krewe Parade can attract from 120,000 to 150,000; the Children's parade, up to 40,000 to 50,000, and the College Cheerleaders & Classic Cars, about 5,000 to 15,000 people.
The annual Alex River Fête, the Alex Winter Fête and the T.R.E.E. House Children's Museum and Arna Bontemps African American Museum are located within the Cultural Arts District, are must see ans attend events.
The City of Alexandria embraces cultural diversity, equality, inclusion, equity, and unity. The City of Alexandria is rolling out the "Welcome to Alexandria" and the genuine Alexandria "You're Welcome Here" welcome mats to visitors, local entrepreneurs, new startups, online sales, and new residents.
Alexandria encourages its residents to become inventors and creators of startups in retail, music, beauty, healthcare, legal, law, government, law enforcement, legal services, medical support, news services, information technology (IT), restaurants, makeup, online sales, cleaning services, car repair, beauty salons, barber shops, education technology, and construction to help Alexandria's local business community to grow and prosper.
ALMA UP!
Branding. Entrepreneurs. Startups.
Customized For Business!
ALPHABET INTERNATIONAL
Online – Mobile – Security – Tech
Real. Targeted. Local. Ads.
ALPHABET RESOURCES
Online – Mobile – Security – Tech
Real. Targeted. Ads.
SHOP LOCAL
Online – Mobile – Security – Tech
Real. Targeted. Ads.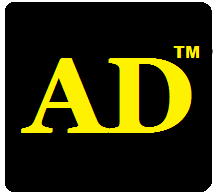 Online – Mobile – Security – Tech
Real. Targeted. Ads.
---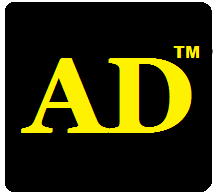 Local Ads For Any Business!


ALPHABET MOBILE ADS
AlphabetLocal.com – #AlphabetLocal