ALTAMONTE SPRINGS
Seminole County • Florida Local
Incorporated on November 11, 1920
On November 11, 1920, the residents of Altamonte Springs voted 38 to 7 in favor of incorporation. Other Seminole County cities included here are: Casselberry • Lake Mary • Longwood • Oviedo • Winter Springs.
Dr. Washington Kilmer of Cincinnati was the first person of European background to settle into the area circa 1870, and he named the area Altamont (minus the "e" from the present spelling) after Altamont, New York.
In 1882, the Altamonte Land, Hotel and Navigation Company, founded by Thomas C. Simpson and four other Massachusetts businessmen, gave the area its present name: Altamonte Springs.
Altamonte Springs and other area cities are highly-valued historic and business-friendly communities. Seminole County welcomes tourists, visitors, new residents, tech entrepreneurs, and all value-added local historic business-friendly communities.
The City of Casselberry was incorporated as a tax-free town in 1940, with the purpose of avoiding property taxes. The town was reincorporated as a city in 1965, and property taxes were reinstated in 1976. With a population of 28,794 in 2020, the city supports diversity, inclusion, equity and equality in every community.
Seminole County, Florida, its residents, businesses, and neighborhoods always embraces its multi-cultural equality, diversity, inclusion, equity, unity and its many positive-minded and culturally inspiring people and communities.
Seminole County residents and businesses are rolling out the "Welcome to Seminole County" and their genuine "You're Home Now" county welcome mats to new entrepreneurs, new startups, online sales teams, business founders, new residents and local students.
Seminole County encourages its residents to become inventors and creators of startups in retail, music, beauty, healthcare, legal, media services, medical support, information technology (IT), restaurants, online sales, education technology, and construction skills to help the local business community to grow. Shop Local! Buy Local!
ALMA UP!
Branding. Entrepreneurs. Startups.
Customized For Business!
ALPHABET INTERNATIONAL
Online – Mobile – Security – Tech
Real. Targeted. Local. Ads.
ALPHABET RESOURCES
Online – Mobile – Security – Tech
Real. Targeted. Ads.
SHOP LOCAL
Online – Mobile – Security – Tech
Real. Targeted. Ads.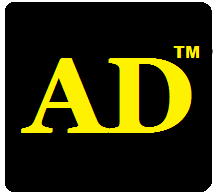 Online – Mobile – Security – Tech
Real. Targeted. Ads.
---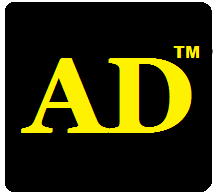 Local Ads For Any Business!


ALPHABET MOBILE ADS
AlphabetLocal.com – #AlphabetLocal