ANACOSTIA
Washington D.C. • Ward 8 Neighborhood
Anacostia History • Dates back Before 1608
Anacostia, sometimes called Uniontown, has always been part of the city Washington. On January 27, 1886, the U.S. voted to change the name from Uniontown to Anacostia. The change became official on April 22, 1886.
In Washington, Noah Hanson, a free Black man was tried and convicted of assisting enslaved African Americans to escape slavery via the Underground Railroad.
Hanson was convicted in 1851 and pardoned in 1854 by Democratic President Franklin Pierce. This is the only known presidential pardon of a Black person for Underground Railroad activities.
In 1877, Frederick Douglass (1818-1895) bought an Anacostia home in Washington, D.C., on a hill above the Anacostia River. He and his wife Anna named it Cedar Hill. They expanded the house from 14 to 21 rooms, and included a china closet. One year later, Douglass purchased adjoining lots and expanded the property to 15 acres. The home is now preserved as the Frederick Douglass National Historic Site.
In 1889, President Benjamin Harrison appointed Douglass as the United States's minister resident and consul-general to the Republic of Haiti and Chargé d'affaires for Santo Domingo in 1889, serving until 1891. On February 20, 1895, Douglass passed away after returning home from a meeting of the National Council of Women in Washington, D.C.
In 1892, Frederick Douglass constructed rental housing for Blacks, now known as Douglass Place, in the Fells Point area of Baltimore. The complex still exists at 516-524 South Dallas Street, Baltimore, Maryland. On September 15, 1983 it was listed on the National Register of Historic Places.
In 1890, the Pennsylvania Avenue Bridge linked Anacostia with the rest of Washington D.C., the District of Columbia. The annual Martin Luther Jr. Birthday Parade every April has a unifying effect on the citizens of Anacostia.
Anacostia residents are rolling out the "Welcome to Anacostia" and the "You're Welcome Here", welcome mats to new local entrepreneurs, new startups, online sales, business founders, new residents and more value-added businesses.
Anacostia encourages its residents to become inventors and creators of startups in retail, music, beauty, healthcare, legal, home repair services, medical support services, information technology (IT), restaurants, makeup, online sales, cleaning services, car repair, beauty salons, barber shops, education technology, and construction to help Anacostia's local business community to grow.
ALMA UP!
Branding. Entrepreneurs. Startups.
Customized For Business!
ALPHABET INTERNATIONAL
Online – Mobile – Security – Tech
Real. Targeted. Local. Ads.
ALPHABET RESOURCES
Online – Mobile – Security – Tech
Real. Targeted. Ads.
SHOP LOCAL
Online – Mobile – Security – Tech
Real. Targeted. Ads.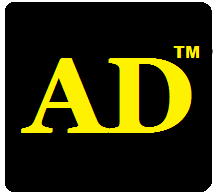 Online – Mobile – Security – Tech
Real. Targeted. Ads.
---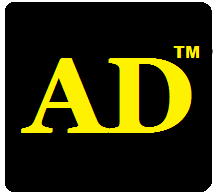 Local Ads For Any Business!


---
ALPHABET MOBILE ADS
AlphabetLocal.com – #AlphabetLocal