ANTARCTICA
Research Stations • Antarctica Scientists
Total Area 5,500,000 square miles (5th)
Antarctica Continent
Antarctica is Earth's southernmost continent. It contains the geographic South Pole and is situated in the Antarctic region of the Southern Hemisphere, almost entirely south of the Antarctic Circle, and is surrounded by the Southern Ocean. Antarctica is a polar desert with little precipitation, mostly 6 inches of snow.
Antarctica is divided into West Antarctica and East Antarctica by the Transantarctic Mountains, which stretch from Victoria Land to the Ross Sea. Iron ore was found. Coal was first recorded in Antarctica in 1907. There are oil and natural gas fields in the Ross Sea.
At 14,200,000 square kilometers (5,500,000 square miles), it is the fifth-largest continent and nearly twice the size of Australia. At 0.00008 people per square kilometer, it is by far the least densely populated continent.
About 98% of Antarctica is covered by ice that averages 1.9 km (1.2 mi; 6,200 ft) in thickness, which extends to all but the northernmost reaches of the Antarctic Peninsula. There is some evidence that surface warming in Antarctica is due to human greenhouse gas emissions.
Approximately 70% of the world's freshwater reserves are frozen in Antarctica, which if melted would raise global sea levels by almost 60 metres (200 ft). Antarctica holds the record for the lowest measured temperature on Earth, −89.2 °C (−128.6 °F).
The coastal regions can reach temperatures over 10 °C (50 °F) in summer. Native species of animals include mites, nematodes, penguins, seals and tardigrades. Where vegetation occurs, it is mostly in the form of lichen or moss.
Antarctica is a de facto condominium, governed by parties to the Antarctic Treaty System that have consulting status. Twelve countries signed the Antarctic Treaty in 1959, and thirty-eight have signed it since then.
The treaty prohibits military activities and mineral mining, prohibits nuclear explosions and nuclear waste disposal, supports scientific research, and protects Antarctica continent's ecology. Ongoing experiments are conducted by more than 4,000 scientists from many nations. Antarctica, on average, is the coldest, driest, and windiest continent of all the continents.
ALMA UP!
Branding. Entrepreneurs. Startups.
Customized For Business!
ALPHABET INTERNATIONAL
Online – Mobile – Security – Tech
Real. Targeted. Local. Ads.
ALPHABET RESOURCES
Online – Mobile – Security – Tech
Real. Targeted. Ads.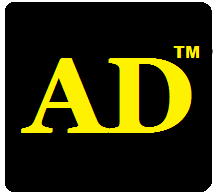 Online – Mobile – Security – Tech
Real. Targeted. Ads.
---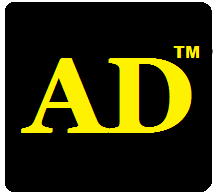 Local Ads For Any Business!


ALPHABET MOBILE ADS
AlphabetLocal.com – #AlphabetLocal