ARAPAHOE COUNTY
Littleton County Seat • Colorado Local
Arapahoe is: "Colorado's First County"
Named for the Arapaho Native American tribe
Founded on November 1, 1861
Arapahoe County is an historic part of the Denver-Aurora-Lakewood Colorado metropolitan statistical area. Arapahoe County calls itself "Colorado's First County", since its origins antedate the Pike's Peak Gold Rush.
On August 25, 1855, the Kansas Territorial Legislature created a huge Arapahoe County to govern the entire western portion of the Territory of Kansas. The county was named for the Arapaho Nation, who lived in the region.
In July 1858, gold was discovered along the South Platte River in Arapahoe County (in present-day Englewood). This discovery precipitated the Pike's Peak Gold Rush. On November 1, 1861, a new smaller Arapahoe County was organized.
The Territory of Colorado was admitted to the Union as the 38th state, the State of Colorado on August 1, 1876, when U.S. President Ulysses S. Grant signed Proclamation 230. On November 8, 1904, Arapahoe County voters chose Littleton as the county seat.
Arapahoe County, with a population of over 655,070 in 2020, is a growing historic community with affordable housing and plenty of available retail space for new businesses. As an historic Colorado business-friendly community, Arapahoe County welcomes visitors, new residents, tech entrepreneurs, business founders, and all value-added local businesses.
Arapahoe County communities embraces cultural equality, diversity, inclusion, equity and has many positive-minded and inspiring people and historic business-friendly communities.
Arapahoe County, Colorado, local businesses and residents are rolling out the "Welcome to Arapahoe County" and the "You're Home Now!" welcome mats to new local entrepreneurs, new startups, business founders, new residents and more value-added local businesses.
Business startups in retail sales, clothing, fashion, music, beauty, healthcare, legal, medical services, information technology, restaurants, online sales, cleaning services, beauty salons, barber shops, and new entrepreneurs are always in demand in a local growing business community like those found in Arapahoe County. Shop Local! Buy Local!
ALMA UP!
Branding. Entrepreneurs. Startups.
Customized For Business!
ALPHABET INTERNATIONAL
Online – Mobile – Security – Tech
Real. Targeted. Local. Ads.
ALPHABET RESOURCES
Online – Mobile – Security – Tech
Real. Targeted. Ads.
SHOP LOCAL
Online – Mobile – Security – Tech
Real. Targeted. Ads.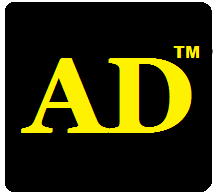 Online – Mobile – Security – Tech
Real. Targeted. Ads.
---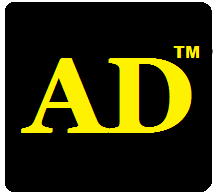 Local Ads For Any Business!


---
ALPHABET MOBILE ADS
AlphabetLocal.com – #AlphabetLocal