"ATL"
CITY OF ATLANTA GEORGIA
Fulton County Seat • Georgia's Capital City
"The A" • "ATL" • "Empire City of the South"
Atlanta's motto is appropriately, "Rising again". Atlanta was incorporated on December 29, 1847. Atlanta is home of historic places like Martin Luther King Jr. National Historical Park, Big Bethel AME Church … founded in 1847 and Ebenezer Baptist Church … founded in 1886.
Atlanta was home to Henry Ossian Flipper (March 21, 1856 – April 26, 1940) who was born in Thomasville, Georgia. He was an American soldier, engineer, former slave and in 1877, the first African American to graduate from the United States Military Academy at West Point, earning a commission as a second lieutenant in the United States Army.
As a Black man, He became the first nonwhite officer to lead buffalo soldiers of the 10th Cavalry. Eventually, due to systemic racism, he was court-martialed amid multiple rumors and dismissed from the U.S. Army on June 30, 1882. After losing his commission in the Army, Flipper became an author and worked as a civil engineer for the U.S. Interior Department.
In 1994, his descendants, knowing he always contested the dismissal, applied to the U.S. military and the justice department for a review of Flipper's court-martial and dismissal. President Bill Clinton posthumously pardoned Lieutenant Henry O. Flipper on February 19, 1999, 118 years after his conviction.
During the 1950s and 1960s, Atlanta became a major organizing center of the civil rights movement, with Martin Luther King Jr., Ralph David Abernathy, and many other locals playing major roles in the movement's leadership.
The Centers for Disease Control and Prevention (CDC) is based in Atlanta as of January 1, 2018 when the Druid Hills CDC location was annexed by the City of Atlanta.
Atlanta's economy is considered progressive and diverse, with dominant sectors that include music, aerospace, security, transportation, logistics, film and television production (often called Hollywood of the South), media operations, professional and business services, medical services, personal services, retail sales, and information technology.
Professional sports teams like the Atlanta Braves of Major League Baseball, the Atlanta Hawks of the National Basketball Association, the Atlanta Falcons of the National Football League, and Atlanta United FC of Major League Soccer find support in Atlanta and beyond. In addition, many of the city's universities participate in collegiate sports.
The City of Atlanta always embraces cultural equality, diversity, inclusion, equity, unity and has many historic business-friendly communities. Atlanta is rolling out the "Welcome to Atlanta" mat to new entrepreneurs, new startups, business founders, new residents and more value-added businesses. Shop Local! Buy Local!
ALMA UP!
Branding. Entrepreneurs. Startups.
Customized For Business!
ALPHABET INTERNATIONAL
Online – Mobile – Security – Tech
Real. Targeted. Local. Ads.
ALPHABET RESOURCES
Online – Mobile – Security – Tech
Real. Targeted. Ads.
SHOP LOCAL
Online – Mobile – Security – Tech
Real. Targeted. Ads.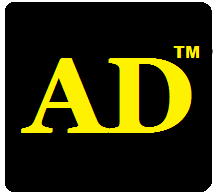 Online – Mobile – Security – Tech
Real. Targeted. Ads.
---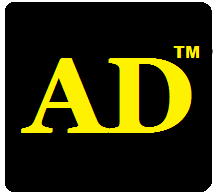 Local Ads For Any Business!


---
ALPHABET MOBILE ADS
AlphabetLocal.com – #AlphabetLocal