BATON ROUGE
East Baton Rouge Parish • Louisiana
Incorporated on January 16, 1817
Baton Rouge is the capital of Louisiana. On the eastern bank of the Mississippi River, it is the parish seat of East Baton Rouge Parish, the most-populous parish in Louisiana. Bâton-Rouge is the state capital city and a consolidated city-parish. Baton Rouge's nicknames are: Red Stick, The Capital City, B.R.
Baton Rouge is an inclusive and culturally rich center, with settlement by immigrants from numerous European nations and African peoples brought to North America as enslaved Americans. Baton Rouge is home to delicious food. Cajun and Creole cuisine dominates the region.
Baton Rouge area is a major industrial, petrochemical, medical, research, motion picture, and growing technology center of the American South. Major corporations participating in the economy of Baton Rouge include Lamar Advertising Company, BBQGuys, Marucci Sports, Piccadilly Restaurants, Raising Cane's Chicken Fingers, ExxonMobil, and Dow Chemical Company.
Baton Rouge is the location of Louisiana State University, the LSU System's flagship university. It is also the location of Southern University, the flagship institution of the Southern University System, the only historically Black college system in the United States.
Baton Rouge and East Baton Rouge Parish embraces cultural diversity, equality, inclusion, equity and is an historic business-friendly community. Baton Rouge is rolling out the welcome mat to new entrepreneurs, new residents and new value-added businesses.
Baton Rouge and its local residents are rolling out the "Welcome to Baton Rouge" and "You're Welcome Here!", welcome mats to visitors, local entrepreneurs, new startups, online sales, business founders, new residents, new contributors, and more value-added Louisiana businesses.
Baton Rouge encourages its residents to become inventors and creators of startups in retail, music, beauty, healthcare, legal, law, government, law enforcement, legal services, medical support, news services, information technology (IT), restaurants, makeup, online sales, cleaning services, car repair, beauty salons, barber shops, education technology, and construction to help Baton Rouge's local business community to grow and prosper.
ALMA UP!
Branding. Entrepreneurs. Startups.
Customized For Business!
ALPHABET INTERNATIONAL
Online – Mobile – Security – Tech
Real. Targeted. Local. Ads.
ALPHABET RESOURCES
Online – Mobile – Security – Tech
Real. Targeted. Ads.
SHOP LOCAL
Online – Mobile – Security – Tech
Real. Targeted. Ads.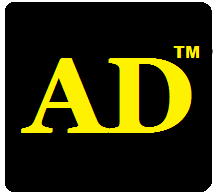 Online – Mobile – Security – Tech
Real. Targeted. Ads.
---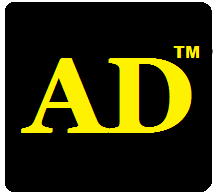 Local Ads For Any Business!


ALPHABET MOBILE ADS
AlphabetLocal.com – #AlphabetLocal