BEAVERTON
Washington County • Oregon Local
Beaverton incorporated in 1893
Beaverton's name is derived from the settlement's proximity to a large body of water resulting from beaver dams. Beaverton was originally the home of a Native American tribe known as the Atfalati. Their village was called Chakeipi, which translates to "place of the beaver," which early settlers referred to as "Beaverdam", later it was named Beaverton.
The City of Beaverton and Washington County always embraces cultural equality, diversity, inclusion, equity, unity and is an historic business-friendly community. The City of Beaverton lends its support to any attractive operation or enterprise that adds value to the local business or education ecosystem.
Beaverton is home to the world headquarters of Nike, Inc. Nike is the world's largest supplier of athletic shoes and apparel. Nike's brand is the world's most valuable brand among sports businesses with a global value exceeding $32 billion as of 2020.
Nike was founded on January 25, 1964, as "Blue Ribbon Sports", by Bill Bowerman and Phil Knight, and officially became Nike, Inc. on May 30, 1971. The company takes its name from Nike, the Greek goddess of victory. The company has grown to employ nearly 80,000 people worldwide as of 2022.
Cedar Hills Crossing is a shopping mall within the city of Beaverton. Cedar Hills' facilities include a variety of restaurants, big-box retailers, a bowling alley, and more. Beaverton Farmer's Market, Veterans Memorial Park, Patricia Reser Center for the Arts, BG's Food Cartel, and Cooper Mountain Vineyards are all local favorite attractions in Beaverton.
In the spirit of many enterprising early settlers, local Beaverton entrepreneurs have created profitable business opportunities in the city. With the help of local business leaders, the demand for startup ventures and the need for more goods and services has ignited the spirit of business ownership in the local Beaverton and Washington County communities. Shop Local and Buy Local!
ALMA UP!
Branding. Entrepreneurs. Startups.
Customized For Business!
ALPHABET INTERNATIONAL
Online – Mobile – Security – Tech
Real. Targeted. Local. Ads.
ALPHABET RESOURCES
Online – Mobile – Security – Tech
Real. Targeted. Ads.
SHOP LOCAL
Online – Mobile – Security – Tech
Real. Targeted. Ads.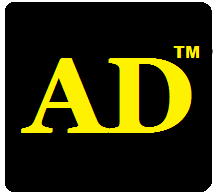 Online – Mobile – Security – Tech
Real. Targeted. Ads.
---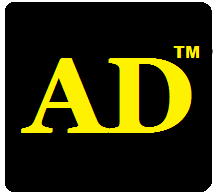 Local Ads For Any Business!


ALPHABET MOBILE ADS
AlphabetLocal.com – #AlphabetLocal