BERMUDA
British Overseas Territory • North Atlantic
Bermuda became an English settlement in 1612
Bermuda won GOLD on 27 July 2021 in Tokyo!
Bermuda is a British Overseas Territory in the North Atlantic Ocean. Bermuda is often referred to in the singular. However, Bermuda has 181 islands; the largest of these being Main Island. Bermuda's capital city is Hamilton.
Bermuda's motto is; "Whither the Fates carry (us)". Bermuda is Britain's oldest overseas territory. The Parliament of Bermuda is the fifth oldest legislature in the world.
Bermuda is named after the Spanish sailor Juan de Bermúdez, who discovered the islands in 1505. Bermuda's largest industries are offshore insurance, reinsurance, banking and other financial services and tourism. Bermuda's pink sand beaches and clear, cerulean blue ocean waters are popular with tourists.
Scuba divers can explore numerous wrecks and coral reefs in relatively shallow water (typically 30–40 ft or 9–12 m in depth), with virtually unlimited visibility. Many nearby reefs are readily accessible from shore by snorkellers, especially at Church Bay.
On 27 July 2021, Bermuda gold in the Tokyo 2020 Olympics. Flora Duffy claims historic first gold for Bermuda. Flora Duffy won gold in the triathlon in Tokyo 2020.
The 33-year-old came out on top of the 56-woman field with a time of one hour 55 minutes 36 seconds – more than a minute ahead of Great Britain's Georgia Taylor-Brown and USA's Katie Zaferes. Bermuda won bronze in 1976 for boxer Clarence Hill, but now they have their first gold medal winner, Flora Duffy.
After her triathlon win Duffy said: "I'm just proud I could be Bermuda's first gold medallist, first female medallist, and hopefully inspire everyone back home (in Bermuda) that this is possible."
ALMA UP!
Branding. Entrepreneurs. Startups.
Customized For Business!
ALPHABET INTERNATIONAL
Online – Mobile – Security – Tech
Real. Targeted. Local. Ads.
ALPHABET RESOURCES
Online – Mobile – Security – Tech
Real. Targeted. Ads.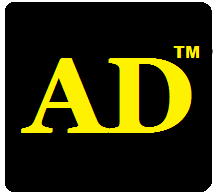 Online – Mobile – Security – Tech
Real. Targeted. Ads.
---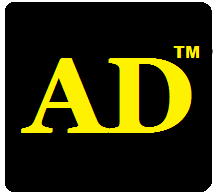 Local Ads For Any Business!


ALPHABET MOBILE ADS
AlphabetLocal.com – #AlphabetLocal