BIRMINGHAM
Jefferson County • Alabama Local
Incorporated on December 19, 1871
Birmingham is a city in the north central region of the state of Alabama. Birmingham has a very diversified economy including major businesses and industries.
Birmingham is home to the United States Football League (USFL). It's a planned professional American football league that is currently scheduled to begin play on April 16, 2022 with a 48 game, 10 week season and 8 teams. The inaugural 2022 season will be played in its entirety in Birmingham. The New Jersey Generals vs Birmingham Stallions will play the Inaugural Game.
The playoffs kick off on Saturday, June 25 in Canton and the top two teams from each division will battle one another in the USFL semifinals. The two teams left standing in the postseason game will compete in this first USFL Championship Game on Sunday, July 3, 2022 in Canton, Ohio.
Birmingham has many stand-out local businesses. Birmingham's many national business ranking are in banking, retail and online sales, rentals, health care, telecommunications, transportation, electrical power transmission, coal mining, medical care, college education, manufacturing and insurance.
Birmingham ranks as one of the most important business centers in the Southeastern United States and is also one of the largest banking centers in the United States. Birmingham's nicknames are: "The Magic City", "Pittsburgh of the South", and "B'ham".
Birmingham is a growing Alabama community with affordable housing and plenty of available retail space for new businesses. As a business-friendly community, Birmingham welcomes new visitors and new residents, tech entrepreneurs, and value-added businesses.
The City of Birmingham embraces cultural equality, diversity, inclusion, equity and has many historic business-friendly communities. Birmingham is rolling out the "Welcome to Birmingham" welcome mat to new entrepreneurs, new startups, business founders, new residents and more value-added businesses.
Business startups in retail sales, clothing, fashion, music, beauty, healthcare, legal, medical services, information technology, restaurants, online sales, cleaning services, beauty salons, barber shops, and new entrepreneurs are always in demand in a local growing enterprising business community. Shop Local! Buy Local!
ALMA UP!
Branding. Entrepreneurs. Startups.
Customized For Business!
ALPHABET INTERNATIONAL
Online – Mobile – Security – Tech
Real. Targeted. Local. Ads.
ALPHABET RESOURCES
Online – Mobile – Security – Tech
Real. Targeted. Ads.
SHOP LOCAL
Online – Mobile – Security – Tech
Real. Targeted. Ads.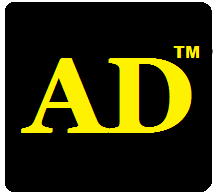 Online – Mobile – Security – Tech
Real. Targeted. Ads.
---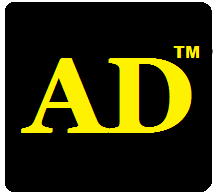 Local Ads For Any Business!


ALPHABET MOBILE ADS
AlphabetLocal.com – #AlphabetLocal