BLOOMINGTON
Hennepin County • "Mall of America"
Founded in 1843 • Incorporated in 1858
The City of Bloomington was incorporated in 1960. It lies 10 miles south of downtown Minneapolis. The city was named after Bloomington, Illinois.
The City of Bloomington is home to a large contingent of employers, providing more than 100,000 jobs, with Mall of America (tenants and corporate) having over 13,000 jobs.
Bloomington has more jobs per capita than either Minneapolis or Saint Paul, due in part to the United States' largest enclosed shopping center, Mall of America. Bloomington is a major hospitality center with nearly 8,000 hotel rooms.
The City of Bloomington is a highly-valued historic business-friendly community that is opening the door to Minnesota's abundant outdoor and indoor activities like water sports, golfing, shopping, parks, and performing arts. There are many hobbies available to tourists, visitors, new residents, tech entrepreneurs, and all value-added businesses like Astronomy and fishing.
Hennepin County and its many local communities embraces cultural equality, diversity, inclusion, equity and has many positive-minded and inspiring people as well as historic business-friendly neighborhoods.
Bloomington and Hennepin County residents are rolling out the best "Welcome to Bloomington" welcome mat to new entrepreneurs, new startups, business founders, new residents and more value-added businesses.
Business startups in retail sales, clothing, fashion, music, beauty, healthcare, legal, medical services, information technology, restaurants, online sales, cleaning services, beauty salons, barber shops, education technology, and construction are always in demand in a location near major transportation routes and growing communities like those in Bloomington and Hennepin County. Shop Local! Buy Local!
ALMA UP!
Branding. Entrepreneurs. Startups.
Customized For Business!
ALPHABET INTERNATIONAL
Online – Mobile – Security – Tech
Real. Targeted. Local. Ads.
ALPHABET RESOURCES
Online – Mobile – Security – Tech
Real. Targeted. Ads.
SHOP LOCAL
Online – Mobile – Security – Tech
Real. Targeted. Ads.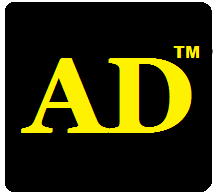 Online – Mobile – Security – Tech
Real. Targeted. Ads.
---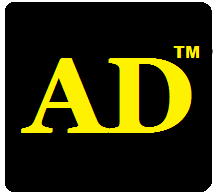 Local Ads For Any Business!


ALPHABET MOBILE ADS
AlphabetLocal.com – #AlphabetLocal