BOSTON
Suffolk County • Massachusetts Capital
Nickname: "City of Champions"
Boston was incorporated on March 4, 1822. Boston's motto is "As God was with our fathers, so may He be with us". Michelle Wu was elected the 55th Mayor of Boston assuming office on November 16, 2021.
Boston's many firsts include the United States' first public park (Boston Common, 1634), first public or state school (Boston Latin School, 1635), first subway system (Tremont Street subway, 1897) and first Asian American female mayor (Michelle Wu 2021). Today, the City of Boston is a thriving center of scientific research.
Michelle Wu, born January 14, 1985, is an American lawyer and politician serving as the mayor of Boston, Massachusetts. Mayor Michelle Wu is the daughter of Taiwanese immigrants and a graduate of Chicago's Barrington High School class of 2003, where she was valedictorian.
Mayor Wu was the first Asian American woman to serve on the Boston City Council, where she advocated for and supported providing paid parental leave to municipal employees.
Mayor Wu was first elected to the council in 2013 and served from 2014 to 2021, including a stint as council president from 2016 to 2018. Wu was elected mayor in 2021, winning with 64% of the vote, becoming the first woman, first person of color, and first Asian American elected to serve as the Mayor of Boston.
The City of Boston and its residents, business, and neighborhoods embraces cultural equality, diversity, inclusion, equity and has many positive-minded and inspiring people of all ethnicities as well as historic local business-friendly communities.
The City of Boston and local residents are rolling out the "Welcome to Boston", "You're Welcome Here!", welcome mats to visitors, local entrepreneurs, new startups, online sales, business founders, new residents, news contributors, and more value-added Boston businesses.
The City of Boston encourages its local residents to become inventors and creators of startups in retail, music, beauty, healthcare, legal, law, U.S. government, law enforcement, legal services, medical support, news, food services, information technology (IT), restaurants, makeup, online sales, cleaning services, car repair, beauty salons, barber shops, education technology, and construction to help Boston's local business community to grow and prosper.
ALMA UP!
Branding. Entrepreneurs. Startups.
Customized For Business!
ALPHABET INTERNATIONAL
Online – Mobile – Security – Tech
Real. Targeted. Local. Ads.
ALPHABET RESOURCES
Online – Mobile – Security – Tech
Real. Targeted. Ads.
SHOP LOCAL
Online – Mobile – Security – Tech
Real. Targeted. Ads.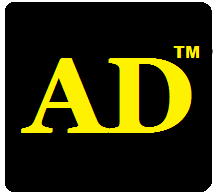 Online – Mobile – Security – Tech
Real. Targeted. Ads.
---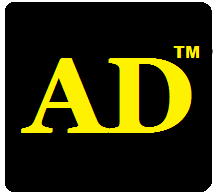 Local Ads For Any Business!


---
ALPHABET MOBILE ADS
AlphabetLocal.com – #AlphabetLocal