BREVARD COUNTY
Titusville County Seat • Florida Local
County founded on March 14, 1844
The prehistory of Brevard County begins with the native cultures living in the area for thousands of years prior to the arrival of Europeans in the 16th century. Brevard County is named for Judge Theodore W. Brevard, an early settler and state comptroller.
The county is located halfway between Jacksonville and Miami, Brevard County extends 72 miles from north to south, and averages 26.5 miles wide east to west.
Brevard County is a diverse county and the sole county in the Palm Bay – Melbourne – Titusville, Florida Metropolitan Statistical Area (MSA). The county is unofficially divided into three sections: North County, South County, and the South Beaches.
One of the North County's communities is Mims, a census-designated place (CDP). It was also home to Harry Tyson Moore (1905 – 1951), a civil rights leader, teacher and founder of the Brevard County NAACP. He was murdered in Mims along with his wife, Harriette (1902 – 1952), a school teacher.
They were fatally injured by a bomb exploding under their home on Christmas Eve, their 25th wedding anniversary, in 1951. Moore died the next day; his wife died on January 3, 1952. These murders were racially motivated and helped to catapult the civil rights movement to the fore in America's conscience.
Titusville and Brevard County's local communities embraces cultural equality, diversity, inclusion, equity, unity and has many positive-minded and culturally inspired people as well as historic business-friendly communities that supports an attractive operation that adds value to the local business ecosystem.
Brevard County businesses and residents are rolling out the best "Welcome to Brevard County" and "You're Welcome Here" Brevard County welcome mats to visitors, tourists, students, tech entrepreneurs, new startups, business founders, new residents and more value-added businesses.
ALMA UP!
Branding. Entrepreneurs. Startups.
Customized For Business!
ALPHABET INTERNATIONAL
Online – Mobile – Security – Tech
Real. Targeted. Local. Ads.
ALPHABET RESOURCES
Online – Mobile – Security – Tech
Real. Targeted. Ads.
SHOP LOCAL
Online – Mobile – Security – Tech
Real. Targeted. Ads.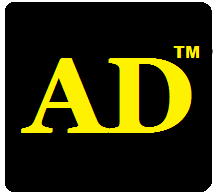 Online – Mobile – Security – Tech
Real. Targeted. Ads.
---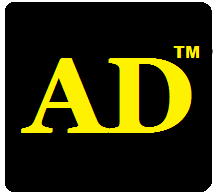 Local Ads For Any Business!


ALPHABET MOBILE ADS
AlphabetLocal.com – #AlphabetLocal