BROOKLYN
Kings County • "Unity makes strength"
Brooklyn was first Settled in 1634
Brooklyn Heights, or Clover Hill, is where the village of Brooklyn was founded in 1816; Flatlands: as Nieuw Amersfoort in 1647; Flatbush: as Midwout in 1652; Nieuw Utrecht in 1652, after the city of Utrecht, Netherlands; and Bushwick: as Boswijck in 1661.
The colony's capital of New Amsterdam, across the East River, obtained its charter in 1653. Brooklyn was named after the Dutch village of Breukelen. Brooklyn is a borough of New York City, coextensive with Kings County, in the New York State.
On November 1, 1683, Kings County was partitioned from the West Riding of York Shire, containing the six old Dutch towns on southwestern Long Island, as one of the "original twelve counties".
Brooklyn is located on the western end of Long Island and shares a land border with the borough of Queens. Brooklyn has several bridge and tunnel connections to the borough of Manhattan across the East River.
Brooklyn was an independent incorporated city, until January 1, 1898 when it became part of New York City. Kings County and Brooklyn is essentially a Borough and county.
Brooklyn's (Kings County) African American and Caribbean communities are spread throughout much of Brooklyn. Brooklyn's West Indian community is concentrated in the Crown Heights, Flatbush, East Flatbush, Kensington, and Canarsie neighborhoods in central Brooklyn. Brooklyn is home to the largest community of West Indians outside of the Caribbean.
Kings County's entrepreneurs, residents, businesses, students, seniors, media, and neighborhoods always embraces cultural equality, diversity, inclusion, equity, unity and has many positive-minded and inspiring people as well as historic business-friendly diverse Kings County communities.
Since the early 2010s, Brooklyn has evolved into a thriving hub of entrepreneurship, high technology start-up firms, postmodern art and design. Brooklyn has played a major role in various aspects of American culture including literature, cinema, and theater. Brooklyn's official colors are blue and gold.
Kings County residents and businesses are rolling out the "Welcome to Brooklyn" and the "You're Home Now" genuine Kings County welcome mats to new local entrepreneurs, new startups, online sales, business founders, new residents, seniors, and more value-added Kings County businesses.
Brooklyn has many entrepreneurs who are business owners. Business startups in retail sales, services, healthcare, legal, restaurants, internet entrepreneurs, entertainment, online sales, education, beauty, barber shops, technology, manufacturing and construction can be found in Brooklyn. Shop Local! Buy Local!
ALMA UP!
Branding. Entrepreneurs. Startups.
Customized For Business!
ALPHABET INTERNATIONAL
Online – Mobile – Security – Tech
Real. Targeted. Local. Ads.
ALPHABET RESOURCES
Online – Mobile – Security – Tech
Real. Targeted. Ads.
SHOP LOCAL
Online – Mobile – Security – Tech
Real. Targeted. Ads.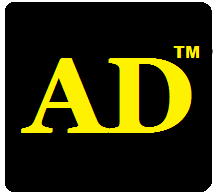 Online – Mobile – Security – Tech
Real. Targeted. Ads.
---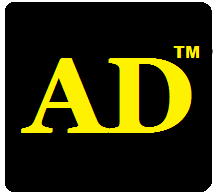 Local Ads For Any Business!


ALPHABET MOBILE ADS
AlphabetLocal.com – #AlphabetLocal