BUFFALO
Erie County Seat • New York State
Buffalo NY • Incorporated in 1832
Buffalo was originally named New Amsterdam, its name was soon changed to Buffalo in 1797. Buffalo is the second-largest city in the state of New York. The City of Buffalo and nearby City of Niagara Falls together supports the local New York state economy next to the Canadian border with Southern Ontario.
Buffalo has several nicknames: Queen City, City of Good Neighbors, City of No Illusions, Nickel City, Queen City of the Lakes, City of Light, and City of Trees.
On Saturday, May 14, 2022, a gunman opened fire in a Tops Friendly Market supermarket in the City of Buffalo. Buffalo, the "City of Good Neighbors" experienced a "community's worst nightmare", says Mayor Byron Brown.
On Saturday afternoon, a white gunman in body armor killed 10 Black shoppers and workers at a supermarket in Buffalo, New York. Another Black person and two white people were wounded. The gunman opened fire at around 2:30 p.m. Saturday outside Tops Friendly Market, a supermarket in a predominantly Black neighborhood in the western New York city.
The mayor said "It was straight-up, racially motivated hate crime from somebody outside of our community, outside of the city of good neighbors." He said the community is "hurting and seething" in the wake of a shooting that killed ten people.
Local police is calling this a racially motivated hate crime. This crime was not committed by a local Buffalo resident, but by the suspected shooter, a self-described white supremacist, name Payton Gendron, 18, who drove more than 200 miles from Conklin, New York to carry out the attack, who is now in custody, police say.
Speaking at the National Peace Officers' Memorial service at the U.S. Capitol, President Joe Biden said, "We must all work together to address the hate that remains a stain on the soul of America". The President and First Lady, Dr. Jill Biden are going to visit Buffalo on Tuesday, May 17, 2022 to "grieve with the community".
Freedom seekers made their way north to Buffalo during the 1830s and 1840s. Buffalo was a terminus of the Underground Railroad, with many free Blacks crossing the Niagara River to Fort Erie, Ontario while others remained in Buffalo. These former enslaved African Americans were soon integrated into the workforce of Buffalo, with many working at the port.
Since the early 2010s, Buffalo's economy has grown and has increased product production. It has also become more service-based with some local advanced manufacturing. Its primary sectors include health care, auto production (Tesla, Inc) business services (banking, accounting, and insurance), retail, business services, tourism and logistics, especially with Canada.
The City of Buffalo and Erie County communities always embraces cultural equality, diversity, inclusion, equity and has many positive-minded and inspiring people working in education technology. This process has increased job growth in the region.
The City of Buffalo residents are rolling out the best "Welcome to Buffalo", "You're Home Now" welcome mat to new entrepreneurs, new startups, business founders, new residents and more value-added businesses.
Business startups in retail sales, clothing, fashion, music, beauty, healthcare, legal, medical services, information technology, restaurants, online sales, cleaning services, beauty salons, barber shops, education technology, and construction are always in demand in a local growing community like Buffalo and Erie County communities. Shop Local! Buy Local!
ALMA UP!
Branding. Entrepreneurs. Startups.
Customized For Business!
ALPHABET INTERNATIONAL
Online – Mobile – Security – Tech
Real. Targeted. Local. Ads.
ALPHABET RESOURCES
Online – Mobile – Security – Tech
Real. Targeted. Ads.
SHOP LOCAL
Online – Mobile – Security – Tech
Real. Targeted. Ads.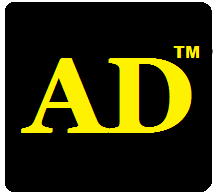 Online – Mobile – Security – Tech
Real. Targeted. Ads.
---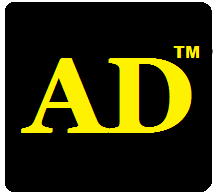 Local Ads For Any Business!


ALPHABET MOBILE ADS
AlphabetLocal.com – #AlphabetLocal