CAMBRIDGE
Dorchester County Seat – Maryland Local
Cambridge incorporated in 1793
Cambridge was settled by English colonists in 1684. They developed farming on the Eastern Shore. Cambridge is one of the oldest colonial cities in Maryland. The City of Cambridge's motto is: "Living, Working, Relaxing…And Loving It".
Cambridge, according to the 2020 Census had population of 13,096. Cambridge was incorporated officially in 1793, and occupies part of the former Choptank Indian Reservation. Cambridge was named after the city and county in England. Historical markers throughout the town center marks its role in slave trading.
Harriet Tubman, born Araminta Ross, c. March 1822 – March 10, 1913, in Dorchester County, was an American abolitionist and political activist. She was born into slavery in March 1822.
Tubman escaped by night, guided by the North Star and trying to avoid slave catchers eager to collect rewards for fugitive slaves. Later, she subsequently made some 13 missions to rescue approximately 70 enslaved people, including family and friends, using the network of antislavery activists and safe houses known as the Underground Railroad.
Harriet Tubman, traveling by night and in extreme secrecy, Tubman (or "Moses", as she was called) "never lost a passenger". After the Fugitive Slave Act of 1850 was passed, she helped guide fugitives farther north into British North America (Canada), and helped newly freed enslaved people find work.
One of her last missions into Maryland was to retrieve her aging parents. Her father, Ben, had purchased Rit, her mother, in 1855 from Eliza Brodess for $20.
Harriet Tubman, a devoutly religious person, served her country during the American Civil War. She served as an armed scout, spy, and as a nurse for the Union Army. She was the first woman to lead an armed expedition in the war, she guided the raid at Combahee Ferry, which liberated more than 700 enslaved people.
Frederick Douglass, who worked for slavery's abolition, and Tubman admired one another greatly as they both struggled against slavery. When an early biography of Tubman was being prepared in 1868, Douglass wrote a letter to honor her, saying in part, "… I know of no one who has willingly encountered more perils and hardships to serve our enslaved people than you have."
After the war, Tubman retired to the family home on property she had purchased in 1859 in Auburn, New York. In her later years, Tubman was an activist in the movement for women's suffrage, to give women the right to vote.
As age and failing health impacted her life, she had to be admitted to a home for elderly African Americans that she had helped to establish years earlier. She transitioned to her new role on March 10, 1913 (aged 90–91) in Auburn, New York.
Harriet Tubman, an African American hero, who traveled by land and water on foot and by boat to rescue her fellow men, women, and children from the bondage of slavery. And she was the first woman to lead an armed expedition in battle in the Civil War.
She spoke out in favor of women's voting rights (of all American women). Tubman is deserving of national admiration and has become an icon of courage, perseverance, and freedom for all freedom-loving people. She is deserving of all honors due her for a lifetime of service to the nation.
In the spirit of Harriet Tubman and many enterprising early Cambridge settlers, former enslaved African Americans, and local Dorchester County businesses and entrepreneurs have created many jobs and business opportunities in Maryland.
With the help of local civic leaders and business leaders, the demand for startup ventures and the need for more goods and services has ignited the spirit of business ownership in local Dorchester County communities.
In 1892, Frederick Douglass constructed rental housing for Blacks, now known as Douglass Place, in the Fells Point area of Baltimore. The complex still exists at 516-524 South Dallas Street, Baltimore, Maryland. On September 15, 1983 it was listed on the National Register of Historic Places.
ALMA UP!
Branding. Entrepreneurs. Startups.
Customized For Business!
ALPHABET MARYLAND
Online – Mobile – Security – Tech
Real. Targeted. Local. Ads.
ALPHABET INTERNATIONAL
Online – Mobile – Security – Tech
Real. Targeted. Local. Ads.
ALPHABET RESOURCES
Online – Mobile – Security – Tech
Real. Targeted. Ads.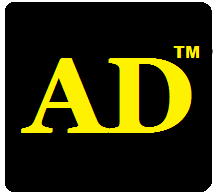 Online – Mobile – Security – Tech
Real. Targeted. Ads.
---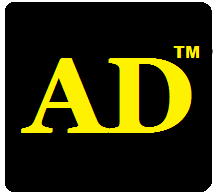 Local Ads For Any Business!


---
ALPHABET MOBILE ADS
AlphabetLocal.com – #AlphabetLocal