STATE OF NEW YORK
CAPITAL DISTRICT • CAPITAL REGION
Albany Capital City • State of New York
Metropolitan Area Surrounding Albany
Founded in the late 1860s
The Capital District was first settled by the Dutch in the early 17th century and came under English control in 1664. Albany has been the permanent capital of the state of New York since 1797.
Owego is a town in Tioga County, New York and the home of Mary Edwards Walker, M.D. (November 26, 1832 – February 21, 1919), commonly referred to as Dr. Mary Walker. In 1855, she earned her medical degree at Syracuse Medical College in New York, married and started a medical practice.
Dr. Mary Walker, a surgeon, was also an American abolitionist, prohibitionist, prisoner of war and Civil War surgeon. She was the first female surgeon in the US Army. Dr. Mary Walker is the only woman to ever receive the Medal of Honor.
After the war, Dr. Walker was a writer and lecturer supporting the women's suffrage movement (women's right to vote) until her death on February 21, 1919. Her death in 1919 came one year before the passage of the Nineteenth Amendment to the United States Constitution, which guaranteed women the right to vote on August 18, 1920.
Walker was inducted into the National Women's Hall of Fame in 2000. In May 2012, a 900-pound bronze statue honoring Walker was unveiled in front of the Oswego, New York Town Hall. In 1982, the U.S. Postal Service issued a twenty-cent stamp in her honor, commemorating the 150th anniversary of her birth.
The term "Capital District" is commonly used to refer to the area due to its location surrounding the New York state capital.
New York State counties of the Capital District are: Albany, Columbia, Fulton, Greene, Montgomery, Rensselaer, Saratoga, Schenectady, Schoharie, Warren, and Washington county.
Local Capital District entrepreneurs have created business opportunities in the Capital Region. With the help of local business leaders, the demand for startup ventures and the need for more goods and services has ignited the spirit of local business ownership in the District community. Shop Local! Buy Local!
ALMA UP!
Branding. Entrepreneurs. Startups.
Customized For Business!
ALPHABET INTERNATIONAL
Online – Mobile – Security – Tech
Real. Targeted. Local. Ads.
ALPHABET RESOURCES
Online – Mobile – Security – Tech
Real. Targeted. Ads.
SHOP LOCAL
Online – Mobile – Security – Tech
Real. Targeted. Ads.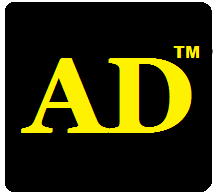 Online – Mobile – Security – Tech
Real. Targeted. Ads.
---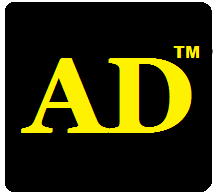 Local Ads For Any Business!


ALPHABET MOBILE ADS
AlphabetLocal.com – #AlphabetLocal