CECIL COUNTY
Elkton County Seat • Maryland Local
Cecil County founded June 6, 1674
Cecil County is located in the northeastern corner of the state of Maryland, bordering both Pennsylvania and Delaware. The county was named for Cecil Calvert, 2nd Baron Baltimore (1605–1675), the first Proprietary Governor of the Province (colony) of Maryland. Elkton is the county seat.
Elkton's nickname is: "The Elopement capital of the East Coast". When restrictive laws in northern states made getting married harder, a number of Maryland towns near the border of other states became known as places to elope and get married quickly and without many restrictions, or "Gretna Greens". Willie Mays and Pat Robertson are said to have gotten married in Elkton.
Elkton was the Maryland home of John Andrew Jackson Creswell (1828-1891). John Creswell was an accomplished lawyer, a committed abolitionist, U.S. Representative, U.S. Senator, and Postmaster General of the U.S. appointed by President Ulysses S. Grant. Creswell is considered to be one of the ablest, if not the best, Postmaster General in United States history.
He is credited with expanding demand for increased postal routes in the western states. He reduced international mailing prices. Creswell developed and implemented the United States first penny postcard. His roots in Cecil County was the foundation of his success.
Creswell also ended the policy of whites-only mail carriers and hired African Americans as mail carriers across the country because Black people were also taxpayers and recipients of mail. In 1870, Creswell also appointed the first African American postal inspector.
Creswell ended the policy of appointing only white postmasters. Creswell also integrated the U.S. Postal system appointing both male and female African American postmasters throughout the United States, giving them significant positions of federal authority.
Historians viewed him as "a man of the future" for his unique ability to see African Americans as United States assets rather than liabilities going forward to future generations. Though he did not live to see it, his legacy of unifying the postal service was a factor in making America "a more perfect union" in the 20th century.
From the moment you arrive in Elkton, you know you have found a new "Home for Business". From town officials, local law enforcement, business owners, local residents, and visitors, you are greeted with the "Welcome to Cecil County" smile and a "You're Home Now" Cecil County welcome mat.
ALMA UP!
Branding. Entrepreneurs. Startups.
Customized For Business!
ALPHABET MARYLAND
Online – Mobile – Security – Tech
Real. Targeted. Local. Ads.
ALPHABET INTERNATIONAL
Online – Mobile – Security – Tech
Real. Targeted. Local. Ads.
ALPHABET RESOURCES
Online – Mobile – Security – Tech
Real. Targeted. Ads.
SHOP LOCAL
Online – Mobile – Security – Tech
Real. Targeted. Ads.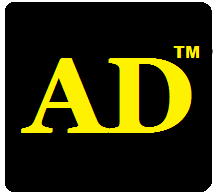 Online – Mobile – Security – Tech
Real. Targeted. Ads.
---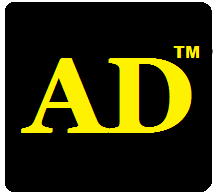 Local Ads For Any Business!


---
ALPHABET MOBILE ADS
AlphabetLocal.com – #AlphabetLocal