CHARLESTON
Charleston County • South Carolina
Founded as Charles Town in 1670
Charleston's nicknames are: "The Holy City", "Geechie City", and "Port City". Its motto is: "She Guards Her Temples, Customs, and Laws". Annual festivals celebrate the various cultures in the area like the Gullah Geechee who are descendants of the African enslaved people.
Black food creators are responsible for much of the Southern cuisine that brings visitors to the "Holy City" each year. Black history and culture is responsible for many types of cuisines and food like jerk chicken and rice and Gullah gumbo with shrimp, okra and onions, she-crab soup, fried oysters, Lowcountry boil, deviled crab cakes, red rice, and shrimp and grits.
On June 17, 2018, the City of Charleston, through its City Council, formally apologized for its role in the American Slave trade and condemned its "inhumane" history after CNN noted that African slavery "riddles the history" of Charleston.
It also acknowledged wrongs committed against African Americans by slavery and Jim Crow laws. In 2023, the new historic International African American Museum is scheduled to open in Charleston on the site where Gadsden's Wharf, the disembarkation point of up to 40% of all American slaves, once stood.
Today, Charleston's city officials and local historic communities embraces cultural equality, diversity, inclusion, equity and has many positive-minded and inspiring people of all ethnicities as well as historic diverse business-friendly neighborhoods.
There are many local attractions available to tourists, visitors, new residents, tech entrepreneurs, and all value-added businesses like visiting area museums, the Footlight Players, the historic Dock Street Theatre, the annual Charleston Fashion Week, and Spoleto Festival USA, a 17-day art festival.
Charleston's residents and local officials are rolling out the best "Welcome to Charleston" and "You're Home Now" welcome mat to new entrepreneurs, new startups, business founders, new residents and more value-added businesses.
Business startups in retail sales, clothing, fashion, music, beauty, healthcare, legal, medical services, information technology, restaurants, online sales, cleaning services, beauty salons, barber shops, education technology, and construction are always in demand in a local growing community like Charleston County communities. Shop Local! Buy Local!
ALMA UP!
Branding. Entrepreneurs. Startups.
Customized For Business!
ALPHABET INTERNATIONAL
Online – Mobile – Security – Tech
Real. Targeted. Local. Ads.
ALPHABET RESOURCES
Online – Mobile – Security – Tech
Real. Targeted. Ads.
SHOP LOCAL
Online – Mobile – Security – Tech
Real. Targeted. Ads.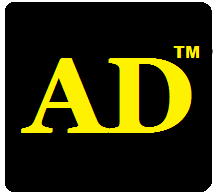 Online – Mobile – Security – Tech
Real. Targeted. Ads.
---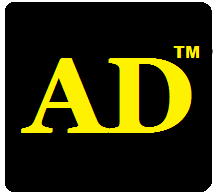 Local Ads For Any Business!


ALPHABET MOBILE ADS
AlphabetLocal.com – #AlphabetLocal