CLEVELAND
Cuyahoga County Seat • Ohio Local
City incorporated on March 6, 1836
The City of Cleveland, the largest city on Lake Erie, was founded on July 22, 1796 near the mouth of the Cuyahoga River by General Moses Cleaveland, after whom the city was named. Cleveland is known as "The Forest City", "The New American City" and the "City of Champions". In 2020 Cleveland ranked 54th largest U.S. city.
Cleveland's growing economy relies on diversified sectors such as manufacturing, financial services, healthcare, biomedicals, and higher education. The city's major league professional sports teams include the Cleveland Browns, the Cleveland Cavaliers, the Cleveland Guardians (Established in 1894), and the Cleveland Monsters.
Cleveland's major cultural institutions include the Cleveland Museum of Art, the Cleveland Museum of Natural History, the Cleveland Orchestra, Playhouse Square, and the Rock and Roll Hall of Fame. Cleveland serves as the center of the Cleveland Metroparks nature reserve system.
In 1870, John D. Rockefeller founded Standard Oil in Cleveland. In 1885, he moved its headquarters to New York City, which had become a center of finance and business.
Cleveland was home to Marie Selika Williams (1849-1937). She was born Marie Smith in Natchez, Mississippi in 1849. Williams was an American coloratura soprano. She was the first Black artist to perform in the White House. On November 13, 1878 she sang for President Rutherford B. Hayes and First Lady Lucy Webb Hayes in the Green Room and was introduced by Marshall Fred Douglass.
She performed at Philadelphia's Academy of Music in 1878 and at New York's Steinway Hall in 1879. From 1882 to 1885 she performed across Europe with her husband, giving a concert in St James's Hall, London, for Queen Victoria in 1883. After performing around the world, she passed away on May 19, 1937.
Baker Motor Vehicle Company, founded by Walter C. Baker in 1899, was headquartered at 1250 West 80th St. in Cleveland. Walter C. Baker, the founder, was an American manufacturer of Baker Brass Era electric automobiles from 1899 to 1914.
The first Baker vehicle was a two seater with a selling price of US$850. One was sold to Thomas Edison as his first car. Edison also designed the nickel-iron (extremely long-life) batteries used in some Baker electrics.
A Baker Electric was part of the first White House fleet of cars. It was driven by Helen Taft, wife of William Howard Taft, and later by Edith Bolling Wilson, wife of President Woodrow Wilson. Baker's Torpedo land speed record racer was the first car to have seat belts.
Cleveland was home to Garrett Augustus Morgan, Sr. (March 4, 1877 – July 27, 1963), the first Black man in Cleveland to own an automobile. Morgan was an African American inventor, businessman, and Cleveland community leader. Morgan invented a curved-tooth comb for hair straightening in 1910.
His most notable inventions were a three-position traffic signal which was a traffic control device which also had a third "warning" position in 1922. He was granted a patent in 1923. He also invented a zigzag attachment for sewing machines.
He invented a smoke hood (a predecessor to the gas mask) notably used in a 1916 tunnel construction disaster rescue. Morgan purchased a farm near Wakeman, Ohio, and upon that land he built the Wakeman Country Club, open to Black golfers.
The historic City of Cleveland always embraces cultural equality, diversity, inclusion, equity and has many historic business-friendly communities. Cleveland is rolling out the "Welcome to Cleveland" welcome mat to new entrepreneurs, new startups, business founders, new residents and more value-added businesses.
ALMA UP!
Branding. Entrepreneurs. Startups.
Customized For Business!
ALPHABET INTERNATIONAL
Online – Mobile – Security – Tech
Real. Targeted. Local. Ads.
ALPHABET RESOURCES
Online – Mobile – Security – Tech
Real. Targeted. Ads.
SHOP LOCAL
Online – Mobile – Security – Tech
Real. Targeted. Ads.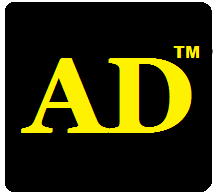 Online – Mobile – Security – Tech
Real. Targeted. Ads.
---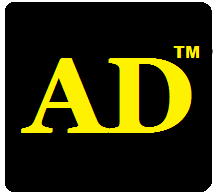 Local Ads For Any Business!


ALPHABET MOBILE ADS
AlphabetLocal.com – #AlphabetLocal