CLIFTON
Passaic County • New Jersey Local
Incorporated on April 26, 1917
The first documented European settlements in the area date back to 1679 when indigenous leader, Captahem, gifted a deed for 11,000 acres along the shores of the Passaic river to Hans Frederick. The modern name of "Clifton" was derived from the cliffs of Garrett Mountain which borders the Montclair Heights neighborhood in the western part of the city.
The City of Clifton turned 100 years-old in 2017. Clifton's nickname is "The City that Cares". It's a regional commercial hub for North Jersey and is a bedroom suburb of New York City with 90,296 residents according to the 2020 census.
Clifton is located 10 miles west of New York City off both Route 3 and Route 46. The city is also served by the Garden State Parkway, Route 19 and Route 21. Clifton borders the municipalities of Little Falls, Passaic, Paterson and Woodland Park in Passaic County.
Clifton has numerous national and local shopping options like Trader Joe's, Costco, Home Depot, Target, Stew Leonard's Wine Shop and countless specialty grocers and retailers.
The City of Clifton always embraces cultural equality, diversity, inclusion, equity, unity and has many historic business-friendly neighborhoods. Clifton is rolling out the "Welcome to Clifton" inspiring welcome mat to new entrepreneurs, new startups, business founders, new residents and more value-added Clifton businesses.
In the spirit of many enterprising early settlers, local Clifton local entrepreneurs have created business opportunities in the area. With the help of local business leaders, the demand for startup ventures and the need for more goods and services has ignited the spirit of business ownership in the City of Clifton's community.
Business startups in retail sales, clothing, fashion, music, beauty, healthcare, legal, medical services, information technology, restaurants, online sales, cleaning services, beauty salons, barber shops, education technology, and construction are always in demand in a local growing community like Clifton. Shop Local! Buy Local!
ALMA UP!
Branding. Entrepreneurs. Startups.
Customized For Business!
ALPHABET INTERNATIONAL
Online – Mobile – Security – Tech
Real. Targeted. Local. Ads.
ALPHABET RESOURCES
Online – Mobile – Security – Tech
Real. Targeted. Ads.
SHOP LOCAL
Online – Mobile – Security – Tech
Real. Targeted. Ads.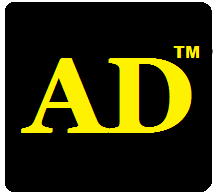 Online – Mobile – Security – Tech
Real. Targeted. Ads.
---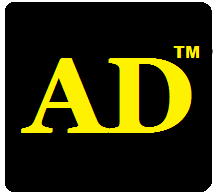 Local Ads For Any Business!


ALPHABET MOBILE ADS
AlphabetLocal.com – #AlphabetLocal