COCONINO COUNTY
Flagstaff County Seat • Arizona Local
Home to Page • Sedona • and Williams
Founded on February 18, 1891
Coconino County is the largest county by area (18,661 sq mi) in Arizona and the second-largest county in the United States (excluding boroughs in Alaska) after San Bernardino County in California.
Coconino County has more land area than these states combined: Connecticut, Delaware, Hawaii, Maryland, Massachusetts, New Hampshire, New Jersey, Rhode Island, and Vermont.
The county is home to part of the Grand Canyon National Park and the Coconino National Forest. The highest natural point in the county, as well as the entire state, is Humphreys Peak at 12,637 ft. The Barringer Meteor Crater is located in Coconino County.
Coconino County has 7,142 sq miles of federally designated Indian reservations. The following (parts) reservations of the Navajo, Havasupai, Hualapai, Hopi, and Kaibab can be found in Coconino County. The Havasupai Reservation is the only one that lies entirely within the county's borders. The cities of Page, Sedona (part), and Williams are located within the county.
Sedona: The first Anglo settler, John J. Thompson, moved to Oak Creek Canyon, location of Sedona, in 1876. The early settlers were farmers and ranchers. In 1902, when the Sedona post office was established, there were 55 residents. In the mid-1950s, the first telephone directory listed 155 names.
Sedona began to develop as a tourist destination, vacation-home and retirement center in the 1950s. Most of the development seen today was constructed in the 1980s and 1990s.
Starting in 1923, Sedona played host to more than sixty Hollywood productions well into the 1970s. Sedona's red rocks were a fixture in many major Hollywood productions (studios pretended they were in Texas).
Sedona's main attraction is its array of red sandstone formations. The red rocks of Sedona are formed by a unique layer of rock known as the Schnebly Hill Formation. The Schnebly Hill Formation is a thick layer of red to orange-colored sandstone found only in the Sedona vicinity.
The red rocks form a popular backdrop for many activities, ranging from spiritual pursuits to the hundreds of hiking and mountain biking trails. Sedona is also the home to the nationally recognized McDonald's with turquoise arches, instead of the traditional Golden Arches.
Coconino County's entrepreneurs have created business opportunities in the county. With the help of local business leaders, the demand for startup ventures and the need for more goods and services has ignited the spirit of business ownership in the Coconino County community.
ALMA UP!
Branding. Entrepreneurs. Startups.
Customized For Business!
ALPHABET INTERNATIONAL
Online – Mobile – Security – Tech
Real. Targeted. Local. Ads.
ALPHABET RESOURCES
Online – Mobile – Security – Tech
Real. Targeted. Ads.
SHOP LOCAL
Online – Mobile – Security – Tech
Real. Targeted. Ads.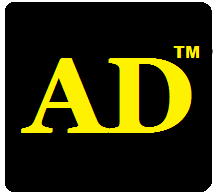 Online – Mobile – Security – Tech
Real. Targeted. Ads.
---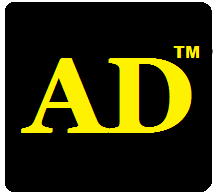 Local Ads For Any Business!


ALPHABET MOBILE ADS
AlphabetLocal.com – #AlphabetLocal