COLUMBIA
Richland County • South Carolina Capital
Nickname "Soda City" and Home of Fort Jackson
Motto • "Justice, the Queen of Virtues"
Capital approved… on March 22, 1786
Columbia is the county seat of Richland County, and a portion of the city extends into neighboring Lexington County. Columbia was incorporated as a village in 1805 and was chartered as a city in 1854, with an elected mayor and six aldermen.
Columbia became the home to the University of South Carolina, the state's flagship public university in 1801 and later admitted its first Black students in 1963. Columbia is the site of Fort Jackson, the largest United States Army installation for Basic Combat Training.
Columbia was home to James Webster Smith (1850 – 1876). Smith is recognized as the first Black person appointed to a cadetship at the United States Military Academy at West Point. His tenure at the academy was from 1870 to 1874 when, due to systemic racism at the academy, he was expelled before graduation. "Justice, the Queen of Virtues" would come 123 years later.
James Webster Smith, a former slave, later became a scholar and a professor at South Carolina Agricultural and Mechanical Institute. He later served as the Commander of Cadets at South Carolina Agricultural and Mechanical Institute, which was established in 1872. The name changed on March 4, 1896. It later became South Carolina State University in February 1992. The university's beginnings was in 1872.
"Justice" came in 1996 when, at the request of South Carolina Congressman John Spratt, Jim Clyburn, and Senator Strom Thurmond, U.S. President Bill Clinton approved the posthumous commission of James Webster Smith to the rank of second lieutenant in the U.S. Army on September 22, 1997. At the ceremony, Spratt stated: "It's an atonement, long overdue, for what James Webster Smith had to suffer at West Point."
Mayor Stephen K. Benjamin started his first term on July 1, 2010, elected as the first African American mayor in the city's history. On November 8, 2017, Benjamin won re-election for a third term which ended on January 4, 2022.
Columbia's highly-valued historic business-friendly community is opening the door to tourists, visitors, new residents, more new Black business owners, technology jobs, entrepreneurs, and all local value-added businesses.
Columbia and Richland County historic communities embraces cultural equality, diversity, inclusion, equity and has many positive-minded and inspiring people as well as historic business-friendly communities.
Columbia's residents and officials are rolling out the best "Welcome to Columbia" welcome mat to new entrepreneurs, new startups, business founders, new residents and more value-added businesses.
Business startups in retail sales, clothing, fashion, music, beauty, healthcare, legal, medical services, information technology, restaurants, online sales, cleaning services, beauty salons, barber shops, education technology, and construction are always in demand in a local growing community like Columbia and Richland County communities. Shop Local! Buy Local!
ALMA UP!
Branding. Entrepreneurs. Startups.
Customized For Business!
ALPHABET INTERNATIONAL
Online – Mobile – Security – Tech
Real. Targeted. Local. Ads.
ALPHABET RESOURCES
Online – Mobile – Security – Tech
Real. Targeted. Ads.
SHOP LOCAL
Online – Mobile – Security – Tech
Real. Targeted. Ads.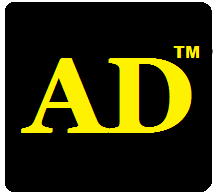 Online – Mobile – Security – Tech
Real. Targeted. Ads.
---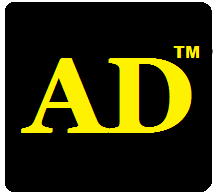 Local Ads For Any Business!


---
ALPHABET MOBILE ADS
AlphabetLocal.com – #AlphabetLocal