COLUMBUS
Muscogee County • Georgia Local
Columbus was founded in 1828 and its motto is "We Do Amazing" and its has two nicknames: "The Fountain City" or "The Lowell of the South". Columbus lies 100 miles southwest of Atlanta and is the second-largest city in Georgia, after Atlanta.
Fort Benning, the United States Army's Maneuver Center of Excellence is located south of the city in southern Muscogee and Chattahoochee counties. Columbus is home to the National Infantry Museum. It has the longest urban whitewater rafting course in the world constructed on the Chattahoochee River.
Fort Benning Cemetery is the final resting place of General Harold Gregory Moore Jr. He was born on February 13, 1922 in Bardstown, Kentucky. Lieutenant General Moore entered West Point on July 15, 1942. Moore's first assignment after graduation was the Infantry Officer Basic Course at Fort Benning.
Blond haired Moore was known as "Yellow Hair" to his troops. Moore was awarded the Distinguished Service Cross for extraordinary heroism at the Battle Ia Drang, Vietnam. He later graduated from Harvard University. After completing thirty two years of active service, Moore retired from the Army on August 1, 1977.
Moore died from a stroke on February 10, 2017, three days before his 95th birthday. He was buried in Fort Benning Post Cemetery on February 17, 2017 with full military honors and laid to rest beside his wife of 55 years, Julia, who died in 2004.
Columbus and Muscogee County, embraces cultural diversity, inclusion, equity and is an historic business-friendly community. The city of Columbus is rolling out the welcome mat to new entrepreneurs, new residents and new value-added businesses.
The City of Columbus is in a fast growing area for businesses. In the spirit of early settlers, Columbus is an ideal location where local creativity can thrive and where self-starter entrepreneurs can start their own dream business online or offline.
Business startups in retail sales, clothing, fashion, makeup, beauty, healthcare, legal, medical services, information technology, restaurants, online sales, cleaning services, beauty salons, barber shops, and new entrepreneurs are always in demand in a local growing business community. Shop Local! Buy Local!
ALMA UP!
Branding. Entrepreneurs. Startups.
Customized For Business!
ALPHABET INTERNATIONAL
Online – Mobile – Security – Tech
Real. Targeted. Local. Ads.
ALPHABET RESOURCES
Online – Mobile – Security – Tech
Real. Targeted. Ads.
SHOP LOCAL
Online – Mobile – Security – Tech
Real. Targeted. Ads.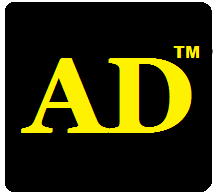 Online – Mobile – Security – Tech
Real. Targeted. Ads.
---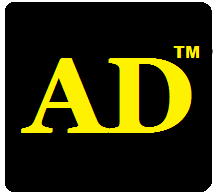 Local Ads For Any Business!


---
ALPHABET MOBILE ADS
AlphabetLocal.com – #AlphabetLocal