DAYTONA BEACH
Volusia County • Florida Local
Beaches • NASCAR • Spring Break
Daytona was named for local landowner, Mathias Day Jr. of Mansfield, Ohio. The town was incorporated in July 1876. Daytona's nicknames are: "The World's Most Famous Beach" and "The Spring Break Capital of the World". The city has over 23 miles of beaches with no-time restricted public access.
Daytona was home to Mary McLeod Bethune (1875-1955), a prominent African American educator and civil rights leader until her death on May 18, 1955. She was the founder of Bethune Cookman University in 1904 and promoted the school with tourists and donors to demonstrate what educated African Americans could do.
Daytona Beach is home to the headquarters for NASCAR. The city is historically known for its beach, where Daytona's wide beach of smooth hard-packed sand allows motorized vehicles to drive on the beach (maximum speed 10 mph) in restricted areas.
This compacted sand attracted automobile and motorcycle races beginning in 1902. And this hard-packed sand made Daytona Beach a mecca for motorsports, and the old Daytona Beach and Road Course hosted races for over 50 years. This was replaced in 1959 by Daytona International Speedway.
Daytona Beach hosts large groups of out-of-towners during the year, who visit the city for various events, notably Speedweeks in early February when over 200,000 NASCAR fans come to attend the season-opening Daytona 500. Spring breakers descend on Daytona, March through May every year.
Other events include the NASCAR Coke Zero Sugar 400 race in August, Bike Week in early March, Biketoberfest in late October, and the 24 Hours of Daytona endurance race in January.
The City of Daytona Beach is a growing community with affordable housing and plenty of available retail space for new businesses. As a business-friendly community, Daytona Beach welcomes new visitors and new residents, tech entrepreneurs, and value-added businesses.
Daytona Beach local communities always embraces cultural equality, diversity, inclusion, equity and has many historic business-friendly communities. The City of Daytona Beach's citizens are rolling out the "Welcome to Daytona" welcome mat to visitors, new entrepreneurs, new startups, business founders, new residents and more value-added businesses.
Business startups in retail sales, clothing, fashion, music, beauty, healthcare, legal, medical services, information technology, restaurants, online sales, cleaning services, beauty salons, barber shops, and new entrepreneurs are always in demand in many local growing business communities like those in Daytona Beach. Shop Local! Buy Local!
ALMA UP!
Branding. Entrepreneurs. Startups.
Customized For Business!
ALPHABET INTERNATIONAL
Online – Mobile – Security – Tech
Real. Targeted. Local. Ads.
ALPHABET RESOURCES
Online – Mobile – Security – Tech
Real. Targeted. Ads.
SHOP LOCAL
Online – Mobile – Security – Tech
Real. Targeted. Ads.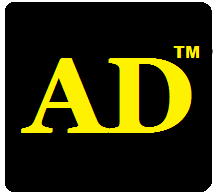 Online – Mobile – Security – Tech
Real. Targeted. Ads.
---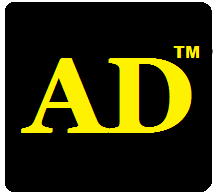 Local Ads For Any Business!


ALPHABET MOBILE ADS
AlphabetLocal.com – #AlphabetLocal