DECATUR
Morgan County Seat • Alabama Local
Motto: "The City of Opportunity"
Decatur was founded in 1820 and incorporated on December 8, 1826. It has several nicknames: "The River City", "Chicago of the South" and "The Heart of the Valley".
Decatur, named for Stephen Decatur (January 5, 1779 – March 22, 1820), an American navel officer who was promoted to captain at age 25. He is the youngest man to reach the rank of captain in the history of the United States Navy.
Decatur is located in Northern Alabama on the banks of Wheeler Lake, along the Tennessee River. Decatur is located in Limestone County and Morgan County, Alabama just as the city of Huntsville.
Decatur rapidly grew into a large economic center within the Tennessee Valley and was a hub for travelers, via the Tennessee River, and cargo between Nashville and Mobile, as well as Chattanooga and New Orleans in the 19th century.
Tourism is a major part of Decatur's economy. Hundreds of thousands of people from across the country as well as other countries and territories, come to premier festivals in the South.
Decatur has been named "The Ballooning Capital of Alabama" by the Alabama State Legislature because of The Alabama Jubilee. The Alabama Jubilee which begun in 1978, is the oldest hot air balloon race south of the Kentucky Derby's Great Balloon Race (from 1973).
The Spirit of America Festival is one of the largest free Fourth of July festivals in the south. The Miss Spirit of America beauty pageant and the Racking Horse World Celebration attract tens of thousands to Decatur every year.
Local Decatur entrepreneurs have created business opportunities in the area. With the help of local business leaders, the demand for startup ventures and the need for more goods and services has ignited the spirit of ownership in the community.
ALMA UP!
Branding. Entrepreneurs. Startups.
Customized For Business!
ALPHABET INTERNATIONAL
Online – Mobile – Security – Tech
Real. Targeted. Local. Ads.
ALPHABET RESOURCES
Online – Mobile – Security – Tech
Real. Targeted. Ads.
SHOP LOCAL
Online – Mobile – Security – Tech
Real. Targeted. Ads.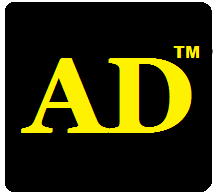 Online – Mobile – Security – Tech
Real. Targeted. Ads.
---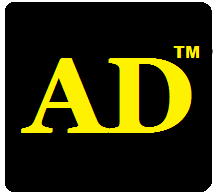 Local Ads For Any Business!


ALPHABET MOBILE ADS
AlphabetLocal.com – #AlphabetLocal