DENVER
City and County of Denver Colorado
Consolidated on November 15, 1902
Denver was Platted on November 17, 1858, as Denver City, Kansas Territory and incorporated on November 7, 1861, as Denver City, Colorado Territory. Denver's nicknames are: The Mile High City; Queen City of the Plains; Wall Street of the West.
Denver is named after James W. Denver, a governor of the Kansas Territory. It is nicknamed the Mile High City because its official elevation is exactly one mile (5280 feet or 1609.344 meters) above sea level.
The Denver metropolitan area is the most populous within an 800-mile (1,290 km) radius and the second-most populous city in the Mountain West after Phoenix, Arizona. In 2016, Denver was named the best place to live in the United States by U.S. News & World Report.
Denver's location on the 105th meridian at over one mile (1.6 km) in elevation also enables it to be the largest city in the U.S. to offer a "one-bounce" real-time satellite uplink to six continents in the same business day.
Denver has also enjoyed success as a pioneer in the fast-casual restaurant industry, with many popular national chain restaurants founded and based in Denver. Chipotle Mexican Grill, Quiznos, and Smashburger were founded and headquartered in Denver. In 2015, Denver ranked No. 1 on Forbes' list of the Best Places for Business and Careers.
The Denver Broncos of the National Football League (NFL), The Colorado Rockies of the Major League Baseball (MLB), The Colorado Avalanche of the National Hockey League (NHL), and The Denver Nuggets of the National Basketball Association (NBA) are all in Denver.
The City of Denver, its local businesses and local residents are rolling out the positive "Welcome to Denver" and "We Welcome Everyone" welcome mats to visitors, tourists, students, tech entrepreneurs, new startups, business founders, new residents and more value-added businesses.
ALMA UP!
Branding. Entrepreneurs. Startups.
Customized For Business!
ALPHABET INTERNATIONAL
Online – Mobile – Security – Tech
Real. Targeted. Local. Ads.
ALPHABET RESOURCES
Online – Mobile – Security – Tech
Real. Targeted. Ads.
SHOP LOCAL
Online – Mobile – Security – Tech
Real. Targeted. Ads.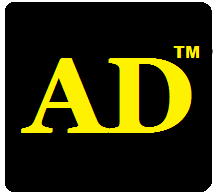 Online – Mobile – Security – Tech
Real. Targeted. Ads.
---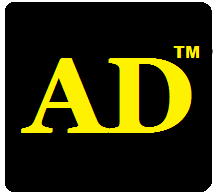 Local Ads For Any Business!


---
ALPHABET MOBILE ADS
AlphabetLocal.com – #AlphabetLocal