DISTRICT OF COLUMBIA
U.S. Capital City • Washington D.C.
Washington was founded in 1791
Motto: "Justice for All"
Named after George Washington, the first president of the United States. It is home to the three branches of the Federal government: Congress (legislative), the president (executive), and the Supreme Court (judicial). With over 20,000,000 visitors a year, D.C. is one of the most visited cities in the world.
The District is home to the University of the District of Columbia, founded by Myrtilla Miner. It was first called the Normal School for Colored Girls. UDC is a public historically Black land-grant university in Washington, D.C. It was established on December 3, 1851 and is the only public university in the city. UDC is a member school of the Thurgood Marshall College Fund.
In the early 1800s, the District of Columbia was home to Alethia "Lethe" Browning Tanner (1781-1864). She was born on a plantation in Prince George's County, MD. She was an American educator and a leader in the African American DC community. Alethia is known for freeing 18 Black people from slavery and providing support for the creation of Washington DC's first school for free Black children.
At some point, Alethia was allowed by her "owner" to grow and sell vegetables in Alexandria and DC. She sold vegetables at a market across the street from the White House. She also worked in Thomas Jefferson's White House.
A man by the name of Joseph Doughtery, who was Thomas Jefferson's footman, bought Alethia from her "owner" using the money she had earned and gave to him. Doughtery, in turn, freed Alethia a few days after he purchased her. One of the witnesses on her manumission (freedom) papers in 1810 was William Thornton, the architect of the US Capitol.
Ketanji Brown Jackson was born on September 14, 1970, in Washington, D.C. to educators Johnny and Ellery Brown, both graduates of historically Black colleges and universities.
The District is home to Ketanji Brown Jackson, an American attorney and jurist who has served, from 2013 to 2021, as a district judge for the United States District Court for the District of Columbia, and a federal judge on the United States Court of Appeals for the District of Columbia Circuit since 2021.
Judge Jackson is the first African American woman to be nominated as an associate judge for the Supreme Court with hearings in March 2022 before the U.S. Senate and a pending confirmation vote in the Senate. On April 7th, Ketanji Brown Jackson along with President Joe Biden and Vice President Kamala Harris, celebrated this history-making Supreme Court confirmation.
Judge Ketanji Brown Jackson is the first Black female justice to be confirmed by the Senate on April 7, 2022, to be an associate justice to the U.S. Supreme Court. For the first time in its 233-year history, the U.S. Supreme Court, after being confirmed, will have Justice Ketanji Brown Jackson join the nine-member court in a history-making occasion.
UPDATE: Ketanji Brown Jackson, on Thursday, June 30, 2022 at 12:12 pm, was sworn in as a Supreme Court justice, officially making her the nation's first Black woman to serve in the role. She will fill the seat being vacated by the retiring Justice Stephen Breyer, 83, who swore her in and who previously announced his departure after nearly 28 years on the bench took effect Thursday at noon.
According to a Federal Judicial Center database analyzed by the Pew Research Center, only 70 of the 3,843 people who've ever served as federal judges in the United States have been Black women.
Dr. Susan Rice, an African American (born November 17, 1964) in Washington D.C., is an American diplomat, policy advisor, and public official serving as Director of the United States Domestic Policy Council since 2021 in the Biden Administration.
Dr. Rice attended Stanford University and New College, Oxford, where she was a Rhodes Scholar and received a DPhil (PhD). She is a member of the Democratic Party and served as the 27th U.S. Ambassador to the United Nations from 2009 to 2013 and as the 24th U.S. National Security Advisor from 2013 to 2017. Shop Local! Buy Local!
ALMA UP!
Branding. Entrepreneurs. Startups.
Customized For Business!
ALPHABET INTERNATIONAL
Online – Mobile – Security – Tech
Real. Targeted. Local. Ads.
ALPHABET RESOURCES
Online – Mobile – Security – Tech
Real. Targeted. Ads.
SHOP LOCAL
Online – Mobile – Security – Tech
Real. Targeted. Ads.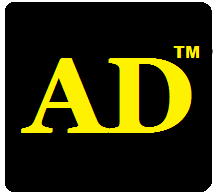 Online – Mobile – Security – Tech
Real. Targeted. Ads.
---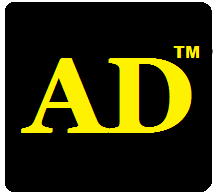 Local Ads For Any Business!


---
ALPHABET MOBILE ADS
AlphabetLocal.com – #AlphabetLocal