DORAVILLE
Decatur County • Georgia Local Ads
Incorporated on December 15, 1871
Doraville was a small agricultural community that served the interests of a larger surrounding farming area. By 1945, Doraville was on a main railroad line and had a new water system. General Motors selected Doraville for a new assembly plant. The GM Doraville Assembly Plant closed in 2009 and was demolished in 2015.
Doraville's motto is "Diversity, Vitality, Community". This diverse community continued to grow with new housing developments. Many were built in the Doraville area and the community continued to grow by the 2000s. As of the census of 2000, there were 9,862 people, 2,998 households, and 1,981 families residing in the city.
By the 1980s, Doraville and neighboring Chamblee attracted immigrants relocating to the Atlanta area who settled along Buford Highway. The result is one of the largest Asian communities in the country. Many Latin American countries are also represented. 56% of residents speak a language other than English as a first language.
Since the closure of the GM Assembly Plant in 2009, Doraville's economy has carried on with a mix of small and medium-sized businesses. Many small ethnic restaurants can be found along Buford Highway and Peachtree Industrial Blvd.
At the site of the GM Assembly Plant, NBCUniversal is building the new Assembly Studio on 43 acres to be completed by 2027. It will include soundstages, production offices, warehouses, and mill buildings, event spaces, and a parking deck. NBC will eventually have a full suite of offices to support television and film production.
Doraville's local neighborhoods always embraces cultural equality, diversity, inclusion, equity, unity and has many positive-minded and culturally inspired people as well as historic business-friendly diverse communities.
Doraville and DeKalb County businesses and residents are rolling out the best "Welcome to Doraville" and the "You're Welcome Here!" Doraville welcome mats to visitors, tourists, students, tech entrepreneurs, new startups, business founders, new residents and more value-added local Doraville businesses.
Local Doraville entrepreneurs have created business opportunities in the city. With the help of local business leaders, the demand for startup ventures and the need for more goods and services has ignited the spirit of local business ownership in the Doraville community.
ALMA UP!
Branding. Entrepreneurs. Startups.
Customized For Business!
ALPHABET INTERNATIONAL
Online – Mobile – Security – Tech
Real. Targeted. Local. Ads.
ALPHABET RESOURCES
Online – Mobile – Security – Tech
Real. Targeted. Ads.
SHOP LOCAL
Online – Mobile – Security – Tech
Real. Targeted. Ads.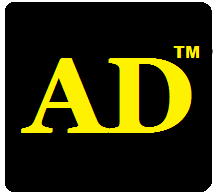 Online – Mobile – Security – Tech
Real. Targeted. Ads.
---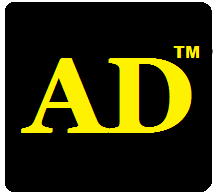 Local Ads For Any Business!


---
ALPHABET MOBILE ADS
AlphabetLocal.com – #AlphabetLocal