DULUTH
Saint Louis County Seat • Minnesota
Duluth was incorporated in 1857
Duluth is located on Lake Superior in Minnesota's Arrowhead Region, the city is a hub for tourism and cargo shipping. Duluth's nicknames are: Twin Ports (with Superior) and Zenith City.
By 1868, business in Duluth was booming. In a Fourth of July speech Dr. Thomas Preston Foster, the founder of Duluth's first newspaper, coined the expression "The Zenith City of the Unsalted Seas".
Duluth is home to the Clayton Jackson McGhie Memorial, which includes a corner wall and plaza, was dedicated in 2003. It includes three 7-foot-tall bronze statues of three innocent African American circus workers: Elias Clayton, Elmer Jackson, and Isaac McGhie, died of extra-judicial killings on June 15, 1920.
The CJMM Committee continues to work for racial justice through educational outreach, community forums, and scholarships for youth.
The City of Duluth always embraces cultural equality, diversity, inclusion, equity and has many historic business-friendly communities. Duluth is rolling out the "Welcome to Duluth" mat to new entrepreneurs, new startups, business founders, new residents and more value-added businesses.
Local Duluth entrepreneurs have created business opportunities in the area. With the help of local business leaders, the demand for startup ventures and the need for more goods and services has ignited the spirit of ownership in the community.
Looking to the future with confidence, the City of Duluth encourages its residents to become inventors and creators of startups in retail, music, printing, beauty, healthcare, legal, home repair services, medical support, CNA services, media, information technology (IT), restaurants, makeup, online sales, cleaning services, car repair, beauty salons, barber shops, education technology, and construction to help Duluth's local business community to grow.
ALMA UP!
Branding. Entrepreneurs. Startups.
Customized For Business!
ALPHABET INTERNATIONAL
Online – Mobile – Security – Tech
Real. Targeted. Local. Ads.
ALPHABET RESOURCES
Online – Mobile – Security – Tech
Real. Targeted. Ads.
SHOP LOCAL
Online – Mobile – Security – Tech
Real. Targeted. Ads.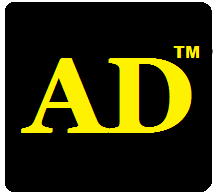 Online – Mobile – Security – Tech
Real. Targeted. Ads.
---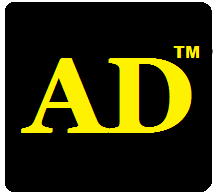 Local Ads For Any Business!


ALPHABET MOBILE ADS
AlphabetLocal.com – #AlphabetLocal