EAST BATON ROUGE PARISH
Baton Rouge Parish Seat • Louisiana
Parish was founded in 1812
Baton Rouge is the capital of Louisiana and the Parish Seat. On the eastern bank of the Mississippi River, it is the parish seat of East Baton Rouge Parish, in what is called the Florida Parishes region, and the most-populous parish in Louisiana.
Baker, East Baton Rouge Parish is the birthplace of Linda Thomas-Greenfield (born November 22, 1952). She is an American diplomat who is the current United States Ambassador to the United Nations under President Joe Biden. She served as the U.S. assistant secretary of state for African affairs from 2013 to 2017.
She earned a Bachelor of Arts degree from Louisiana State University in 1974, and a Master of Public Administration from the University of Wisconsin–Madison in 1975. Thomas-Greenfield is a non-resident fellow at Georgetown University.
Baton Rouge is an inclusive and culturally rich center, with settlement by immigrants from numerous European nations and African peoples brought to North America as enslaved Americans.
Baton Rouge area is a major industrial, petrochemical, medical, research, motion picture, and growing technology center of the American South. It is the location of Louisiana State University.
Baton Rouge and East Baton Rouge Parish embraces cultural diversity, equality, inclusion, equity and is an historic business-friendly community. Baton Rouge is rolling out the welcome mat to new entrepreneurs, new residents and new value-added businesses.
Baton Rouge and its local residents are rolling out the "Welcome to Baton Rouge" and "You're Welcome Here!", welcome mats to visitors, local entrepreneurs, new startups, online sales, business founders, new residents, new contributors, and more value-added East Baton Rouge Parish, Louisiana businesses.
Locally, there are several outstanding jobs in various products, sales, and services like educational services, health care, social assistance, arts, entertainment, recreation, accommodation, clothing, fashion, music, food services, manufacturing, retail trade, Cajun foods, beverages, and construction available to Parish residents.
ALMA UP!
Branding. Entrepreneurs. Startups.
Customized For Business!
ALPHABET INTERNATIONAL
Online – Mobile – Security – Tech
Real. Targeted. Local. Ads.
ALPHABET RESOURCES
Online – Mobile – Security – Tech
Real. Targeted. Ads.
SHOP LOCAL
Online – Mobile – Security – Tech
Real. Targeted. Ads.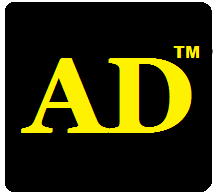 Online – Mobile – Security – Tech
Real. Targeted. Ads.
---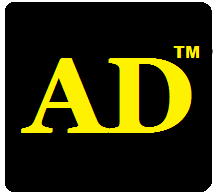 Local Ads For Any Business!


ALPHABET MOBILE ADS
AlphabetLocal.com – #AlphabetLocal