EAST ORANGE
Essex County • New Jersey Local
Incorporated on March 4, 1863
East Orange had its origins in Connecticut's New Haven Colony. In 1666, a group of 30 of New Haven's families traveled by water to found "a town on the Passayak" River. They arrived on territory now encompassing Newark, the Oranges, and several other municipalities.
The Oranges later creating several Oranges including East Orange which incorporated on March 4, 1863. Since 2000, Commercial area along Main Street and Evergreen Place have been improved. New apartments buildings and commercial space have been built. Along South Harrison Street, new apartment buildings have gone up, while existing ones have been updated.
The City of East Orange was home to Althea Neale Gibson (1927–2003). Althea Gibson was an African American tennis player and professional golfer, and one of the first Black athletes to cross the color line of international tennis. In the early 1960s she also became the first Black player to compete on the Women's Professional Golf Tour.
In 1956, she became the first African American to win a Grand Slam title (the French Championships). The following year she won both Wimbledon and the US Nationals (precursor of the US Open), then won both again in 1958 and was voted Female Athlete of the Year by the Associated Press in both years.
In all, Althea Gibson won 11 Grand Slam tournaments: five singles titles, five doubles titles, and one mixed doubles title. Althea Gibson was inducted into the International Tennis Hall of Fame and the International Women's Sports Hall of Fame. "She is one of the greatest players who ever lived", said Bob Ryland, a tennis contemporary and former coach of Venus and Serena Williams.
The City of East Orange always embraces cultural equality, diversity, inclusion, equity, unity and has many historic business-friendly neighborhoods. The City of East Orange is rolling out their favorite "Welcome to East Orange" and their "Glad You're Here!" inspiring East Orange welcome mats to new entrepreneurs, new startups, business founders, new residents and many value-added local businesses.
In the spirit of many enterprising early settlers, local East Orange entrepreneurs have created many jobs and business opportunities in the city. With the help of local business leaders, the demand for startup ventures and the need for more goods and services has ignited the spirit of business ownership in the local East Orange community.
Looking to the future with confidence, the City of East Orange encourages its residents to become inventors and creators of startups in retail, music, printing, beauty, healthcare, legal, home repair services, medical support, CNA services, media, information technology (IT), restaurants, makeup, online sales, cleaning services, car repair, beauty salons, barber shops, education technology, and construction to help East Orange's local business communities to grow.
ALMA UP!
Branding. Entrepreneurs. Startups.
Customized For Business!
ALPHABET INTERNATIONAL
Online – Mobile – Security – Tech
Real. Targeted. Local. Ads.
ALPHABET RESOURCES
Online – Mobile – Security – Tech
Real. Targeted. Ads.
SHOP LOCAL
Online – Mobile – Security – Tech
Real. Targeted. Ads.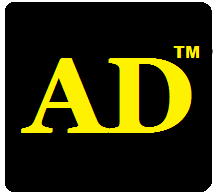 Online – Mobile – Security – Tech
Real. Targeted. Ads.
---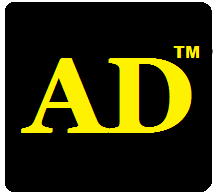 Local Ads For Any Business!


ALPHABET MOBILE ADS
AlphabetLocal.com – #AlphabetLocal