ELGIN
Cook and Kane Counties • Illinois Local
City of Elgin was incorporated in 1854
In the 1830s, New Yorkers James T. Gifford and his brother Hezekiah Gifford were looking for an area for a new settlement in Illinois. They eventually settled on a spot where the Fox River could be bridged, 35 miles northwest of Chicago.
In April 1835, they established the city, naming it after the Scottish tune "Elgin". Elgin's nickname is: The City in the Suburbs. Its motto is: The Jewel of the Midwest.
Elgin achieved early fame for the butter and dairy goods it sold to the city of Chicago. Gail Borden established a condensed milk factory here in 1866, and the local library was named in his honor.
Elgin has a long tradition of education and invention. Elgin resident John Murphy invented the motorized streetsweeper in 1914 and later formed the Elgin Sweeper Corporation.
African American chemist Lloyd Hall was born in Elgin. He was a pioneer in the science of food preservation. By the end of his career, Hall had amassed 59 United States patents, and a number of his inventions were also patented in other countries.
The legendary marketer and car stereo pioneer Earl "Madman" Muntz and Max Adler, founder of the Adler Planetarium in Chicago, America's first planetarium were both Elgin natives.
Today, Elgin embraces cultural diversity as a growing vibrant education-oriented community with affordable housing and plenty of available retail space for new businesses. As a business-friendly community, Elgin welcomes all culturally inspiring residents and value-based businesses.
The City of Elgin is in a fast growing Illinois area for new businesses. In the spirit of enterprising early settlers, Elgin is in an ideal Illinois location where local individual creativity can thrive and where self-starter entrepreneurs can start their own dream business online or offline.
Business startups in retail sales, clothing, fashion, makeup, beauty, healthcare, legal, medical services, information technology, restaurants, online sales, cleaning services, beauty salons, barber shops, and construction are always in demand in a local growing community. Shop Local! Buy Local!
ALMA UP!
Branding. Entrepreneurs. Startups.
Customized For Business!
ALPHABET INTERNATIONAL
Online – Mobile – Security – Tech
Real. Targeted. Local. Ads.
ALPHABET RESOURCES
Online – Mobile – Security – Tech
Real. Targeted. Ads.
SHOP LOCAL
Online – Mobile – Security – Tech
Real. Targeted. Ads.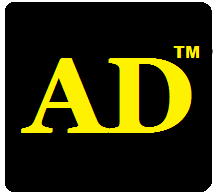 Online – Mobile – Security – Tech
Real. Targeted. Ads.
---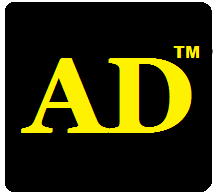 Local Ads For Any Business!


ALPHABET MOBILE ADS
AlphabetLocal.com – #AlphabetLocal