FARGO
Cass County Seat • North Dakota Local
Plus West Fargo ND • Moorhead, Minnesota
Founded 1871 • Incorporated January 5, 1875
Fargo's Motto is "Gateway to the West" … Fargo, along with its twin city of Moorhead, Minnesota, as well as the adjacent cities of West Fargo, North Dakota, and Dilworth, Minnesota makes up the regional metro area. The city's major retail districts on the southwest side have seen rapid development.
Fargo is a cultural, retail, health care, educational, and industrial center for southeastern North Dakota and northwestern Minnesota. North Dakota State University is located in the city. Fargo is the core of the Fargo, North Dakota and Moorhead, Minnesota Metropolitan Statistical Area. The MSA is a growing area and had a population of 248,591 in 2020.
West Fargo, a city in Cass County, was founded in 1926, is one of the North Dakota's fastest growing cities. The city is home to the Bobcat Company. Bobcat Company is an American-based manufacturer of farm and construction equipment in West Fargo.
In May 2022, Bobcat Company announced plans for a new assembly plant in Rogers, Minnesota. This plant will hire more than 100 new employees. Two newly-created shifts will have material handlers, assemblers and warehouse associates.
Moorhead, nickname "Your Hometown", is a city in and county seat of Clay County, Minnesota. In 1871, the city of Moorhead was platted and named for William Galloway Moorhead, an official of the Northern Pacific Railway. The city is also home to Concordia College. Moorhead is located across the Red River from Fargo, North Dakota.
The City of Fargo, West Fargo and Moorhead and their residents, businesses, and neighborhoods embraces cultural equality, diversity, inclusion, equity, unity and has many positive-minded and inspiring people as well as historic business-friendly communities.
ALMA UP!
Branding. Entrepreneurs. Startups.
Customized For Business!
ALPHABET INTERNATIONAL
Online – Mobile – Security – Tech
Real. Targeted. Local. Ads.
ALPHABET RESOURCES
Online – Mobile – Security – Tech
Real. Targeted. Ads.
SHOP LOCAL
Online – Mobile – Security – Tech
Real. Targeted. Ads.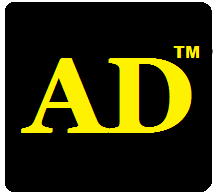 Online – Mobile – Security – Tech
Real. Targeted. Ads.
---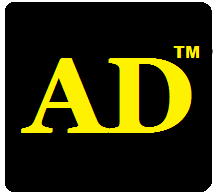 Local Ads For Any Business!


ALPHABET MOBILE ADS
AlphabetLocal.com – #AlphabetLocal