FAYETTE COUNTY
Fayetteville County Seat • Georgia Local
County founded on May 15, 1821
In 2002 Charles "Chuck" Floyd was appointed to the position of Chief Magistrate Judge of the county. In 2004 and 2008, he was elected to the position in his own right, the first African American ever elected to any office in the county.
In 2015, councilman Ed Johnson was elected mayor of Fayetteville, the first African American to serve in the position. Johnson, a retired US Naval Commander and pastor of Fayette County's oldest Black church, was re-elected in 2019.
In addition to Fayetteville, Peachtree City is located in the county and was chartered in 1959. It was developed as the only planned community in the county and in the Southeast; it covers 16,000 acres.
In early 2022, it was announced that Fayetteville will be the home of Cinema South Studio, joining Trilith Studios, which opened in 2014. Cinema South Studio will be headed by Tammy Williams. She will be the first Black woman to head a major production studio complex in Georgia. It will open in 2023.
Fayette County's local diverse neighborhoods always embraces cultural equality, diversity, inclusion, equity, unity and has many positive-minded and culturally inspired people as well as historic business-friendly diverse communities.
Fayetteville and Fayette County local businesses and residents are rolling out the best "Welcome to Fayette County" and the "You're Welcome Here!" Fayette County welcome mats to visitors, tourists, students, tech entrepreneurs, new startups, business founders, new residents and more value-added local Fayette County businesses.
Local Fayette County entrepreneurs have created business opportunities in the county. With the help of local business leaders, the demand for startup ventures and the need for more goods and services has ignited the spirit of local business ownership in Fayette County communities.
ALMA UP!
Branding. Entrepreneurs. Startups.
Customized For Business!
ALPHABET INTERNATIONAL
Online – Mobile – Security – Tech
Real. Targeted. Local. Ads.
ALPHABET RESOURCES
Online – Mobile – Security – Tech
Real. Targeted. Ads.
SHOP LOCAL
Online – Mobile – Security – Tech
Real. Targeted. Ads.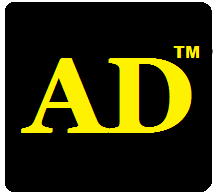 Online – Mobile – Security – Tech
Real. Targeted. Ads.
---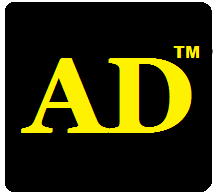 Local Ads For Any Business!


---
ALPHABET MOBILE ADS
AlphabetLocal.com – #AlphabetLocal