FORT LAUDERDALE
"Venice of America"
Broward County Seat • Florida Local Ads
Average year-round temperature 75.5 °F (24.2 °C)
Established on March 27, 1911
Fort Lauderdale is a Florida coastal city located 25 miles north of Miami along the Atlantic Ocean. Known as the "Venice of America," Fort Lauderdale has 165-miles of inland waterways across the city.
Fort Lauderdale is named for the United States forts built during the Second Seminole War. Major William Lauderdale (1782–May 11, 1837) established a fort on the New River, which he subsequently named Fort Lauderdale. He was the younger brother of Lieutenant Colonel James Lauderdale (1768–1814) who died during the first Battle of New Orleans on December 24, 1814.
Today, Fort Lauderdale embraces cultural equality, diversity, inclusion, and equity as an historic growing tech education-oriented community of leaders with plenty of available space for new businesses. As a business-friendly Florida community, Fort Lauderdale welcomes all culturally-inspired motivated residents and value-based businesses.
The City of Fort Lauderdale is located in a growing Florida county for new businesses. In the spirit of enterprising early settlers, Fort Lauderdale is in an ideal South Florida location where local individual inventors with creativity can thrive and where self-starter entrepreneurs can start their own dream business online or offline.
In addition to local tourism, Fort Lauderdale has a diversified economy including marine, manufacturing, finance, insurance, real estate, retail, high technology, avionics/aerospace, film, music, television production and education technology.
Business startups in retail sales, clothing, fashion, music, beauty, healthcare, legal, medical services, information technology, restaurants, online sales, cleaning services, beauty salons, barber shops, education technology, and construction are always in demand in a local growing community like Fort Lauderdale. Shop Local! Buy Local!
ALMA UP!
Branding. Entrepreneurs. Startups.
Customized For Business!
ALPHABET INTERNATIONAL
Online – Mobile – Security – Tech
Real. Targeted. Local. Ads.
ALPHABET RESOURCES
Online – Mobile – Security – Tech
Real. Targeted. Ads.
SHOP LOCAL
Online – Mobile – Security – Tech
Real. Targeted. Ads.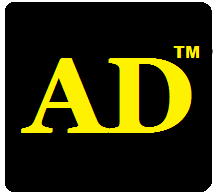 Online – Mobile – Security – Tech
Real. Targeted. Ads.
---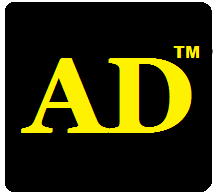 Local Ads For Any Business!


ALPHABET MOBILE ADS
AlphabetLocal.com – #AlphabetLocal