FRANKLIN COUNTY
Columbus County Seat • Central Ohio
Has 16 cities • 10 villages • 17 townships
Franklin County was founded on April 30, 1803, incorporated in 1816 and named after Benjamin Franklin. The county is home to Ohio State University, the county' largest employer.
It shares a name with Franklin County in Kentucky, where Frankfort is located. This makes it one of two pairs of capital cities in counties of the same name, along with Marion Counties in Indiana and Oregon.
The City of New Albany (15 miles from Columbus) with a population of around 11,000 is located here in Frankly County. The economy is supported by companies like Bob Evans Farms, Inc, Abercrombie & Fitch, Discover Financial Services, Aetna Life Insurance, American Electric Power, UBS, New Albany-Plain Local School District, and the Mount Carmel New Albany Surgical Hospital.
Intel Corporation, founded on July 18, 1968, is an American multinational corporation and technology company headquartered in Santa Clara, California. It is coming to Franklyn County. Intel is the world's largest semiconductor chip manufacturer by revenue.
In January 2022, Intel is planning to build a new $20 billion semiconductor factory in New Albany area in Licking County. This new facility will employ 3,000 workers when completed.
Thousands of construction workers will be employed as well as workers for Intel's suppliers. This will bring in more food services workers, maintenance workers, security personnel and many more professional business support services into New Albany.
This will be a massive computer chip factory, joining companies like Amazon, Google and Facebook who already have data facilities operating in New Albany International Business Park.
ALMA UP!
Branding. Entrepreneurs. Startups.
Customized For Business!
ALPHABET INTERNATIONAL
Online – Mobile – Security – Tech
Real. Targeted. Local. Ads.
ALPHABET RESOURCES
Online – Mobile – Security – Tech
Real. Targeted. Ads.
SHOP LOCAL
Online – Mobile – Security – Tech
Real. Targeted. Ads.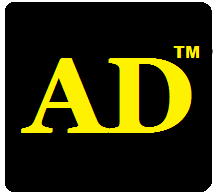 Online – Mobile – Security – Tech
Real. Targeted. Ads.
---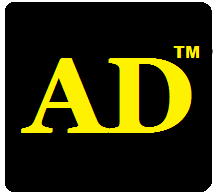 Local Ads For Any Business!


ALPHABET MOBILE ADS
AlphabetLocal.com – #AlphabetLocal