FRANKLIN
Williamson County Seat • Tennessee Local
Franklin founded on October 26, 1799
The City of Franklin was founded by Abram Maury Jr. (1766–1825). Later a state senator, he is buried with his family in the local current Founders Pointe neighborhood. Maury named the town after national Founding Father Benjamin Franklin.
Ewen Cameron built a log house in 1798, the first in the new settlement. Cameron was born February 23, 1768, in Scotland. He came to Tennessee shortly after it was admitted to the Union.
Cameron died on February 28, 1846, after living 48 years in the same house. He and his second wife, Mary, were buried in the old City Cemetery. Some of his descendants continue to live in Franklin.
In 2022, Money Magazine's "Top Ten Best Places to Live in America" named Franklin number 3 of the top ten. Money has compiled the annual list of 50 Best Places to Live in America every year since 1987.
Since the late 1950s, Franklin has rapidly developed as a suburb of Nashville, 20 miles to the north. There has been considerable growth in businesses and jobs in Franklin and Williamson County.
The largest brick on the armed forces memorial is in honor of George Jordan (1847 – October 24, 1904), a former slave and a Buffalo Soldier in the United States Army who fought in the Indian Wars in New Mexico. Sergeant Jordan was born in Williamson County and he was a recipient of America's highest military decoration, the Medal of Honor on May 7, 1890.
A statue of a soldier of the United States Colored Troops, to mark the service and contributions of African Americans in ending the Civil War and reuniting the Union, has been placed in front of the old Williamson County Courthouse on the Franklin Square, the site of a former slave market.
The City of Franklin, its residents, local businesses, and local neighborhoods embraces cultural equality, diversity, inclusion, equity and has many positive-minded and culturally sensitive and inspiring people as well as historic business-friendly communities.
ALMA UP!
Branding. Entrepreneurs. Startups.
Customized For Business!
ALPHABET INTERNATIONAL
Online – Mobile – Security – Tech
Real. Targeted. Local. Ads.
ALPHABET RESOURCES
Online – Mobile – Security – Tech
Real. Targeted. Ads.
SHOP LOCAL
Online – Mobile – Security – Tech
Real. Targeted. Ads.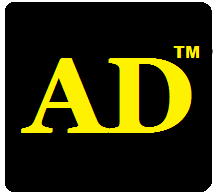 Online – Mobile – Security – Tech
Real. Targeted. Ads.
---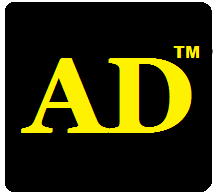 Local Ads For Any Business!


ALPHABET MOBILE ADS
AlphabetLocal.com – #AlphabetLocal