GAINESVILLE
Hall County Seat • Georgia Local
City named on April 21, 1821
North Georgia is the location of the city of Gainesville, the county seat of Hall County. After World War II, a businessman named Jesse Jewell started the poultry industry in north Georgia. Gainesville was named in honor of General Edmund P. Gaines, a hero of the War of 1812 and a noted military surveyor and road-builder.
Even though the Atlanta Falcons, who joined the NFL on June 30, 1965, play in Mercedes-Benz Stadium in Atlanta, they're headquartered in Flowery Branch, Hall County, Georgia. The Falcons compete as a member club of the league's National Football Conference (NFC) South division.
Chickens have since become the state's largest agricultural crop. Gainesville has a large number of poultry processing plants, that is why it is often called the "Poultry Capital of the World." It's also called the "Queen City of the Mountains".
Local poultry jobs have attracted numerous Hispanic workers, adding to the diversity of families in the city and county. The proportion of Hispanic and Latino residents is more than 40 percent of the city's population where the jobs are.
Three African Americans, Beulah Rucker, E. E. Butler, and Ulysses Byas were educational pioneers in Gainesville and Hall County. In 1911, Beulah Rucker (1888-1963) founded Timber Ridge Elementary School, the first school for Black children in the city of Gainesville.
In 1915, she opened the Rucker Industrial School, now the Beulah Rucker Museum, and purchased a Ford Model T for use as a school bus, where she was principal for 40 years. In 1951 she established a night high school for African American veterans, which was the only High School for veterans in Georgia.
Emmett Ethridge Butler (1908-1955) served as an educator for just one year before earning his Physician's license. In 1954, he became one of two who became the first Black men on the Gainesville City Schools Board of Education, a very unusual situation in the United States.
When the schools were integrated in 1969, Ulysses Byas, like most Black school principals was offered a demotion. Rather than take a job as an assistant principal at Gainesville High School, he moved to Tuskegee, Alabama, where he became the nation's first Black school superintendent.
The City of Gainesville and Hall County, embraces cultural equality, diversity, inclusion, equity, unity and is an historic business-friendly community that supports any attractive operation or local enterprise that adds value to the local business or education ecosystem.
ALMA UP!
Branding. Entrepreneurs. Startups.
Customized For Business!
ALPHABET INTERNATIONAL
Online – Mobile – Security – Tech
Real. Targeted. Local. Ads.
ALPHABET RESOURCES
Online – Mobile – Security – Tech
Real. Targeted. Ads.
SHOP GEORGIA
Online – Mobile – Security – Tech
Real. Targeted. Ads.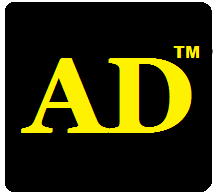 Online – Mobile – Security – Tech
Real. Targeted. Ads.
---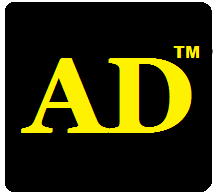 Local Ads For Any Business!


ALPHABET MOBILE ADS
AlphabetLocal.com – #AlphabetLocal