GEORGIA
Atlanta Capital City • "Peach State"
"Wisdom • Justice • Moderation"
Statehood (4th) on January 2, 1788
Georgia was founded in 1732 as the Province of Georgia and becoming a royal colony in 1752. Georgia was the last and southernmost of the original Thirteen Colonies to be established.
U.S. Senate: Since January 20, 2021, Georgia has been represented in the United States Senate by Democrats Jon Ossoff and Raphael Warnock. Ossoff defeated Republican incumbent David Perdue in the regularly-scheduled 2020 election.
Raphael Warnock defeated appointed Republican incumbent Kelly Loeffler in the concurrent special election, both of which were decided in runoffs on January 5, 2021. Ossoff is the first Jewish United States Senator and Warnock is the first Black United States Senator from Georgia.
Senator Jon Ossoff became the youngest member of the Senate elected since Don Nickles in 1980 as well as the first Jewish member of the Senate from Georgia, the first Jewish Senator from the Deep South since Benjamin F. Jonas of Louisiana, who was elected in 1878, and the first millennial United States Senator.
Senator Raphael Gamaliel Warnock serves as senior pastor of Ebenezer Baptist Church in Atlanta since 2005 and the junior United States Senator from Georgia since 2021.
Doraville, a city in DeKalb county, was incorporated on December 15, 1871. Its motto is: "Diversity, Vitality, Community". Doraville's economy will now support many new jobs.
Doraville is the new home of NBCUniversal to operate its new Assembly Studios on the property that once housed the General Motors assembly plant in Doraville. NBCUniversal is one of the largest content producers in the United States.
NBCUniversal's Assembly Studios will be the focal point covering 43 acres. It will include soundstages, production offices, warehouse and mill buildings, event space and a parking deck. NBC will eventually have a full suite of offices to support television and film production.
The State of Georgia embraces cultural equality, diversity, inclusion, equity and has many historic business-friendly communities. Georgia is rolling out the "Welcome to Georgia" mat to new entrepreneurs, new startups, business founders, new residents and more value-added businesses like NBCUniversal.
ALMA UP!
Branding. Entrepreneurs. Startups.
Customized For Business!
ALPHABET INTERNATIONAL
Online – Mobile – Security – Tech
Real. Targeted. Local. Ads.
ALPHABET RESOURCES
Online – Mobile – Security – Tech
Real. Targeted. Ads.
SHOP GEORGIA
Online – Mobile – Security – Tech
Real. Targeted. Ads.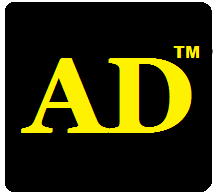 Online – Mobile – Security – Tech
Real. Targeted. Ads.
---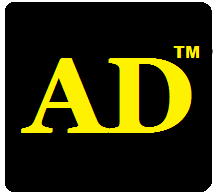 Local Ads For Any Business!


ALPHABET MOBILE ADS
AlphabetLocal.com – #AlphabetLocal