GILA COUNTY
Globe County Seat • Payson Arizona
Gila County founded February 8, 1881
Globe • Miami • Pine • Star Valley
The county was formed from parts of Maricopa and Pinal counties. Gila County contains parts of Fort Apache Indian Reservation, Tonto Apache community and San Carlos Indian Reservation. Strawberry is an unincorporated community and census-designated-place (CDP) in Gila County.
Globe, the county seat, was founded in 1875 as a mining camp. Mining, tourism, government and retirees are most important in the present-day Globe economy. Globe's Downtown Historic District was added to the National Register of Historic Places in 1987.
Miami is adjacent to Globe, and near the San Carlos Apache Indian Reservation. It's a classic Western copper boom-town. Miami's old downtown has been partly renovated, and the Bullion Plaza Museum features the cultural, mining and ranching history of the Miami area.
Payson is a town in northern Gila County. Due to Payson's location being very near to the geographic center of Arizona, has been called "The Heart of Arizona". On March 3, 1884, a post office was established with the help of Illinois Representative Levi Joseph Payson. In honor of the representative's help, the town's name was changed from Green Valley to "Payson".
Gila County is in a fast growing Arizona area for local businesses. In the spirit of enterprising early settlers, Gila County is an ideal Arizona location where local individual creativity and diverse skills can thrive and where self-starter entrepreneurs can start their own dream business online or offline right here in Gila County.
Business startups in retail sales, clothing, fashion, music, beauty, healthcare, legal, medical services, information technology, restaurants, music, online sales, cleaning services, beauty salons, barber shops, and new entrepreneurs are always in demand in a local growing business community like Gila County. Shop Local! Buy Local!
ALMA UP!
Branding. Entrepreneurs. Startups.
Customized For Business!
ALPHABET INTERNATIONAL
Online – Mobile – Security – Tech
Real. Targeted. Local. Ads.
ALPHABET RESOURCES
Online – Mobile – Security – Tech
Real. Targeted. Ads.
SHOP LOCAL
Online – Mobile – Security – Tech
Real. Targeted. Ads.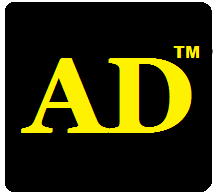 Online – Mobile – Security – Tech
Real. Targeted. Ads.
---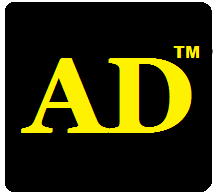 Local Ads For Any Business!


ALPHABET MOBILE ADS
AlphabetLocal.com – #AlphabetLocal