HARLEM
Manhattan • "Uptown" • "Black Mecca"
Harlem is located in Upper Manhattan
Home of "Apollo Theater" • January 16, 1934
Harlem community was first settled in 1660
Harlem was originally a Dutch village, formally organized in 1658, it is named after the city of Haarlem in the Netherlands. The greater Harlem area encompasses several other neighborhoods and extends west to the Hudson River, north to 155th Street, east to the East River, and south to Martin Luther King Jr. Boulevard, Central Park, and East 96th Street.
Where is Harlem? Harlem is a neighborhood in Upper Manhattan, New York City. It is bounded roughly by the Hudson River on the west; the Harlem River and 155th Street on the north; Fifth Avenue on the east; and Central Park North on the south.
Central Harlem is the name of Harlem proper. Harlem was predominantly occupied by Jewish and Italian Americans in the 19th century. African-American residents began to arrive in large numbers during the Great Migration in the 20th century.
The Apollo Theater opened in Harlem on 125th Street on January 26, 1934, in a former burlesque house. The Savoy Ballroom, on Lenox Avenue, was a renowned venue for swing dancing, and was immortalized in a popular song of the era, "Stompin' At The Savoy".
Bill "Bojangles" Robinson who was the most highly paid Black American entertainer in America during the first half of the twentieth century. He was a regular Harlem entertainer. Harlem is also home to the largest African American Day Parade.
The African American Day Parade in Harlem is held every September, typically with participants from at least 12 states. It is one of the largest African American parades. It begins in Harlem on West 110th Street and Lenox Avenue and goes north along Adam Clayton Powell Boulevard (7th Ave.), ending at West 136th Street.
The twentieth century saw many R&B and Soul groups and artists formed in Harlem. The Main Ingredient, Frankie Lymon & The Teenagers, Black Ivory, Cameo, Keith Sweat, Freddie Jackson, Alyson Williams, Johnny Kemp, Teddy Riley and others got their start in Harlem.
Harlem's Uptown Night Market was founded in 2021 to celebrate cuisine, community, and culture. It is one of the largest night markets in Manhattan. The main attractions include musical performances, arts and crafts shows, and food.
Harlem's local leaders, local startups, residents, local businesses, community leaders, and neighborhoods always embraces cultural equality, diversity, inclusion, equity. unity and has many positive-minded and inspiring people as well as historic business-friendly diverse communities. Shop Local! Buy Local!
ALMA UP!
Branding. Entrepreneurs. Startups.
Customized For Business!
ALPHABET INTERNATIONAL
Online – Mobile – Security – Tech
Real. Targeted. Local. Ads.
ALPHABET RESOURCES
Online – Mobile – Security – Tech
Real. Targeted. Ads.
SHOP LOCAL
Online – Mobile – Security – Tech
Real. Targeted. Ads.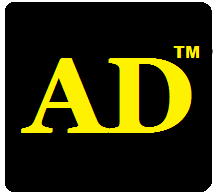 Online – Mobile – Security – Tech
Real. Targeted. Ads.
---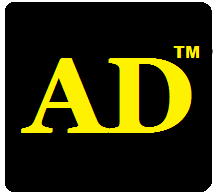 Local Ads For Any Business!


ALPHABET MOBILE ADS
AlphabetLocal.com – #AlphabetLocal