HERNANDO COUNTY
Brooksville County Seat • Florida Local
Founded on February 24, 1843
Around 1840, Fort DeSoto was established in present-day Hernando County in the northeast edge of present-day Brooksville. Hernando County was officially established on February 27, 1843, two years prior to Florida's admission into the Union.
Hernando County is named for Hernando de Soto, Spanish explorer Hernando de Soto, whose name has also been honored in DeSoto County,
In 1855, town founder Joseph Hale donated land for a county courthouse in the center of present-day Brooksville. Soon thereafter, the courthouse structure was completed.
Hernando County is home to the largest (truck-to-truck) Wal-Mart Distribution Center in the U.S. approximately 1,600,000 square feet in size and located in Ridge Manor. The industrial park Airport Industrial Park is located near the Hernando County Airport. Over one hundred aviation, manufacturing and distribution businesses are located in this area.
Hernando County residents and businesses are rolling out the "Welcome to Hernando County" and the "You're Always Welcome!" Hernando County genuine welcome mats to new local entrepreneurs, sports teams, educators, students, tourists, new startups, underwater cinematographers, business founders, new residents, seniors, and more value-added Hernando County businesses.
Hernando County has many entrepreneurs who are business owners. Business startups in retail sales, services, healthcare, jobs, legal, restaurants, internet, entertainment, online sales, education technology, and construction can be found in Hernando County. Shop Local and Buy Local!
ALMA UP!
Branding. Entrepreneurs. Startups.
Customized For Business!
ALPHABET INTERNATIONAL
Online – Mobile – Security – Tech
Real. Targeted. Local. Ads.
ALPHABET RESOURCES
Online – Mobile – Security – Tech
Real. Targeted. Ads.
SHOP LOCAL
Online – Mobile – Security – Tech
Real. Targeted. Ads.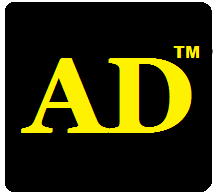 Online – Mobile – Security – Tech
Real. Targeted. Ads.
---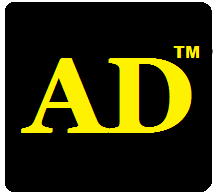 Local Ads For Any Business!


ALPHABET MOBILE ADS
AlphabetLocal.com – #AlphabetLocal